Details

In Innovation

/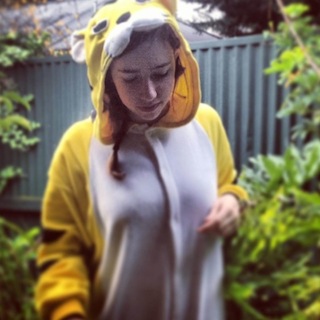 After raising nearly $1000 in 2012, 14-year-old Eden Harris this week again embarks on the World Vision 40 Hour Famine, giving up both food and furniture to raise funds to help families in the developing world.
Last year, in her first 40 Hour Famine, Eden was able to raise $940 for projects that help hungry kids and families around the world. Even though she hated the hunger, Eden said it was a great feeling to contribute something to people who live with hunger every day and raise awareness of their plight as well. "Much to my dad's consternation, I've signed up again this year for the 40 Hour Famine," she said.
"As well as giving up food, I've decided to give up furniture, so I'll be sitting and sleeping on the floor for the best part of two days. One thing for sure, it will certainly make me appreciate those barley sugars (despite the danger they present to my braces)."
Eden is again asking family, friends and anyone who wants to help to sponsor her during the 40-Hour Famine. This year, all funds raised will go to support projects that fight hunger in Malawi, Ethiopia, East Timor, Nepal, Tanzania, and Uganda. Initiatives include helping families gain better access to food and clean water, give people the chance to increase their incomes through training and micro-finance, and help farmers get the tools and training they need to grow more food. Funds raised in the 40 Hour Famine also help World Vision respond to emergencies around the world.
You can sponsor Eden through her 40 Hour Famine profile page at http://www.worldvision.com.au/40HF/ProfilePage.aspx?preferredurl=Edenharris If you have any problems with that link, Eden's Famine ID number is 2013005995. If you/re not able to sponsor her financially, Eden will appreciate encouraging messages on her webpage for the site
Eden's school is holding the 40-Hour Famine on Wednesday and Thursday (August 21 and 22) this week.