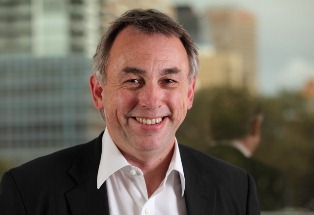 Experienced business leader and former Internode CEO Patrick Tapper has agreed to become a Chair with Executive Boards Australia, an organisation that aims to build business leadership skills nationally.
Mr. Tapper recently moved from Adelaide to Queensland after last year successfully negotiating the sale of privately-owned broadband company Internode to ASX-listed iiNet for $105 million. During Mr. Tapper's tenure, Internode grew from 12 employees to a $200 million company with more than 450 employees and about 200,000 customers.
In his 14 years with Internode, Mr Tapper has held a number of other leadership roles including Governor of the American Chamber of Commerce in Australia (AMCHAM). He's remains a as a non-executive director for the Service to Youth Council Inc., and a Fellow of the Australian Institute of Company Directors.
As a Chair with Executive Boards Australia (EBA) http://www>.executiveboardsaustralia.com.au, Mr Tapper will chair advisory boards for EBA clients, leading monthly meetings to advise small to medium business owners about the strategy and performance of their businesses.
Mr. Tapper said EBA was a great concept to build up the strength of Australia's entrepreneurial talent. "EBA has many happy clients and guarantees a return on business performance" he said.
"EBA's clients typically have a $2M-$20M turnover, are growing quickly and looking for a structured and well planned format to grow their business. Although they may not yet be large enough or experienced enough to set up a formal board, EBA offers access to comparable experience and advice to help business owners identify and negotiate bottlenecks that may be holding back their future growth."
Although now happily settled on the Gold Coast where he is discussing other potential board roles, Mr. Tapper regularly commutes to Adelaide for EBA activities and his other going business and board duties.
For media assistance, please call John Harris on 08 8431 4000 or email john@impress.com.au
Related News
Project managers showcase skills in Adelaide

Award-winning South Australian projects will be on display in a major project management showcase in Adelaide this week.The annual Australian Institute of Project Management (AIPM)...