Citrus
Citrus is a global digital advertising platform that enables retailers to monetise their online shelf space and suppliers to make more sales by better targeting their customers. Since it was established in January 2017, Citrus has attracted interest from forward-thinking clients in the US, Europe and Asia-Pacific to redefine the earnings potential of their online stores. To learn more about Citrus, visit https://www.citrusad.com/
Details

In Citrus

/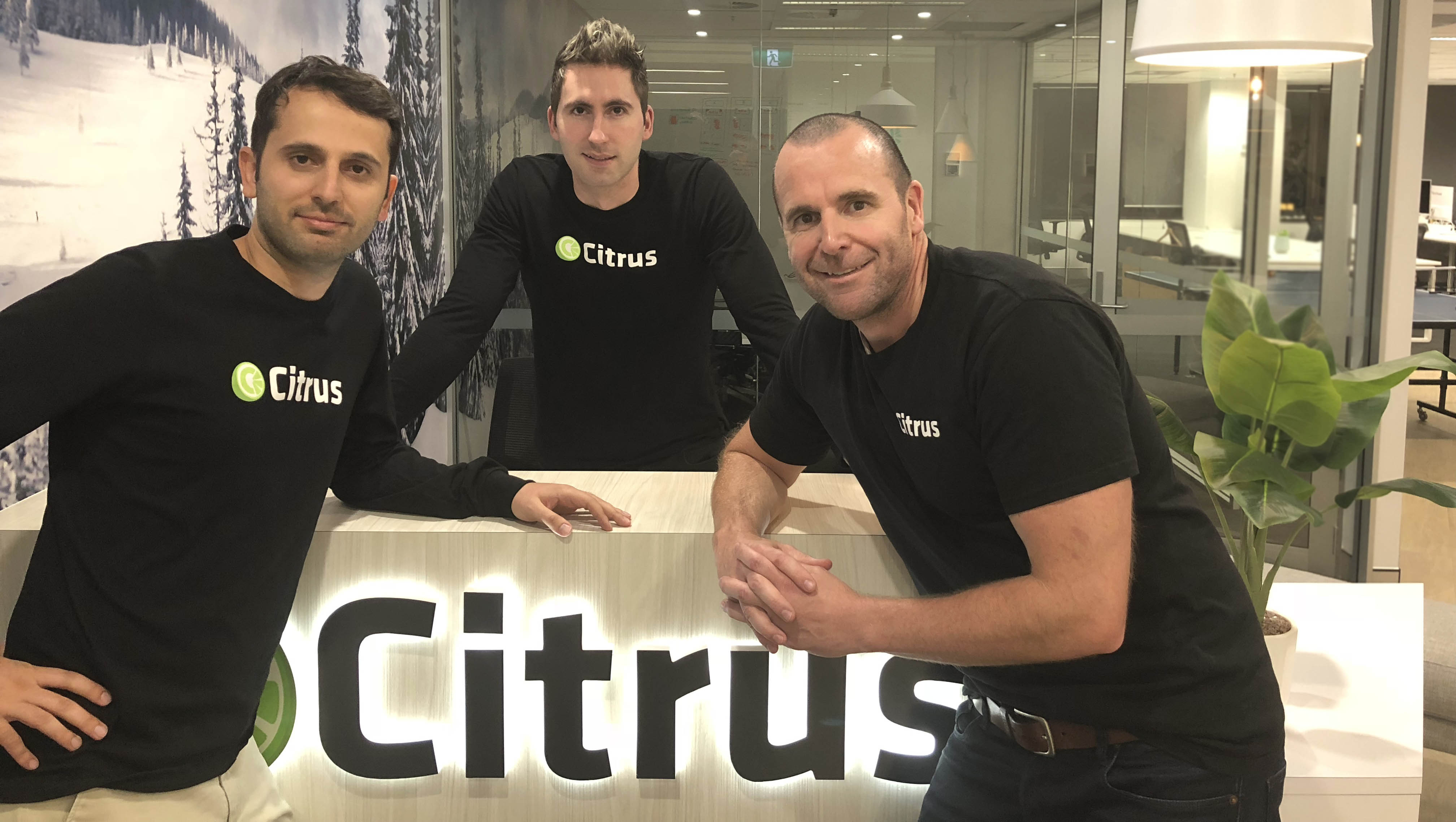 Citrus co-founders (left-right) CTO Mohammad Alinia, CEO Brad Moran and CMO Nick Paech
Brisbane-based technology company Citrus is winning both global and tier one Australian retailers such as Dan Murphy's to its online advertising platform which boosts web sales and keeps revenues in the local economy.
Led by CEO Brad Moran, Citrus provides online retailers and their suppliers a digital advertising tool similar in nature to Amazon's advertising network that increases product sales from websites while retaining advertising revenues within the Australian retail ecosystem rather than losing it offshore.
Citrus equips retailers to create a new revenue stream and monetise their digital real estate by allowing suppliers to target customers by bidding in a live auction for prime product positioning and banner advertising on retail websites. The innovative Citrus real-time relevancy engine gives consumers a more personalised shopping experience by letting suppliers more accurately predict and satisfy their preferences through prime ad positions and banner placement at the online point of purchase.