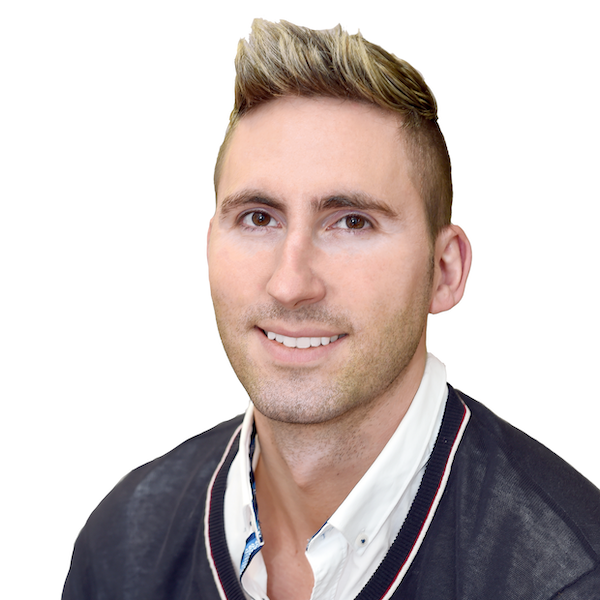 Citrus co-founder and CEO Brad Moran
Major retailers globally are deploying the Australian-developed Citrus eCommerce advertising platform to grab a greater share of the online advertising revenue dominated by companies such as Amazon, Google and Facebook.
Tier one retailers in the US, Latin America, Europe, Asia and Australia have launched the Citrus eCommerce ad platform, delivering extraordinary growth for an Australian tech company that launched the first retailers on its platform just 18 months ago.
Brisbane-based Citrus https://www.citrusad.com/ has won business from leading international retailers such as online supermarket Ocado in the UK, global retail media sales & technology company Triad, technology distributor TechData in Europe and a leading Asian online fashion retailer. Citrus is working with 20 major retailers in 11 countries and across seven different industry verticals accounting for over 1.3bn page views per month.
Citrus has also continued its success in Australia by deploying its retailer advertising platform for national supermarket group Coles.
Citrus CEO Brad Moran said Citrus equipped eCommerce retailers with the technology to challenge US tech companies such as Amazon, Facebook and Google that have dominated the online advertising space to date. "Citrus is an eCommerce advertising platform designed from day one to empower retailers with the most targeted digital advertising system in the world for their suppliers, both big and small, to utilise," he said.
Dominated by Amazon, Facebook and Google, the global online advertising industry is worth an estimated US$200 billion today, with projections this will top US$300 billion by 2020-21.
Brad said suppliers globally were demanding precise measurement of their digital advertising spend, "Citrus empowers retailers with the technology to provide this measurement in real time," he said. "Now suppliers can launch sponsored product and targeted banner ads right at the point of sale with the transparency and ease that the digital advertising world demands."
Founded in 2017 by CEO Brad Moran, CMO Nick Paech and CTO Mohammad Alinia, Citrus now has offices in Australia, the US and Europe. The Citrus eCommerce advertising platform equips retailers to monetise their digital real estate and create a new revenue stream by enabling suppliers to target customers better by bidding in a live auction for prime product positioning and banner advertising on retail websites. The proprietary Citrus real-time relevancy engine personalises and enhances the shopping experience for consumers, bringing personalisation and monetisation together.
The Citrus eCommerce advertising platform is now used by international companies including:
Ocado - the world's largest dedicated online grocery supermarket, with a delivery service that reaches more than 70 per cent of the UK, powered by a unique fulfilment and logistics machine. Globally, Ocado licenses its technology to companies including Sobeys, Casino Group, Kroger and Morrisons. Ocado recently announced a partnership with Coles.
Triad – Part of the WPP Group, Triad is a global media and technology company that specializes in growing brands in retail environments, including retailers Sam's Club, CVS and Bed Bath & Beyond.
Tech Data - one of the world's largest technology distributors is using the Citrus platform to service 125,000+ retail customers in 100+ countries with 50,000 daily transactions.
Ocado head of grocery merchandising and product Alice Mannion said Ocado aimed to provide the best place to launch brands. "Citrus ticks all the boxes for us," she said. "It's scalable, secure, easy to integrate and crucially delivers better-optimised exposure for our smaller to medium-sized brands," she said.
Tech Data senior vice president, Digital UK & Ireland, Andy Gass said Citrus helped make Tech Data's best-in-class eCommerce platform even better for partners and vendors alike. "Supported by Citrus's cutting-edge digital advertising system, we can now provide more granular analytics and richer insight on user behaviour, helping them to choose digital marketing activities that deliver clear return on investment," he said.
Brad Moran said the proof of Citrus' impact was demonstrated by its performance. "Suppliers using Citrus have generated average return on advertising spend (ROAS) of 1000 plus per cent, with conversion rates in the grocery industry as high as 60 to 70 per cent," he said.
"The beauty of the Citrus platform is in its simplicity, its scalability, it can be self-managed and it gives suppliers the opportunity to get their products in the top selling positions on eCommerce platforms."
For media assistance, call John Harris on +61 8 8431 4000 or email john@impress.com.au.
About Citrus https://www.citrusad.com/
Citrus is the world leading white label eCommerce advertising platform that enables retailers to monetize their digital assets and suppliers to increase sales by launching more targeted and cost-effective digital campaigns right at the point of purchase. Since it was launched in December 2017, Citrus has become the global retail industry's preferred sponsored product and banner ad platform. Citrus has partnered with successful Tier 1 retailers in the US, South America, Europe, Australia and Asia to empower the potential of their online shelf space. Citrus brings personalization and monetization together for the very first time. For more information, visit https://www.citrusad.com.