Details

In Albinism

/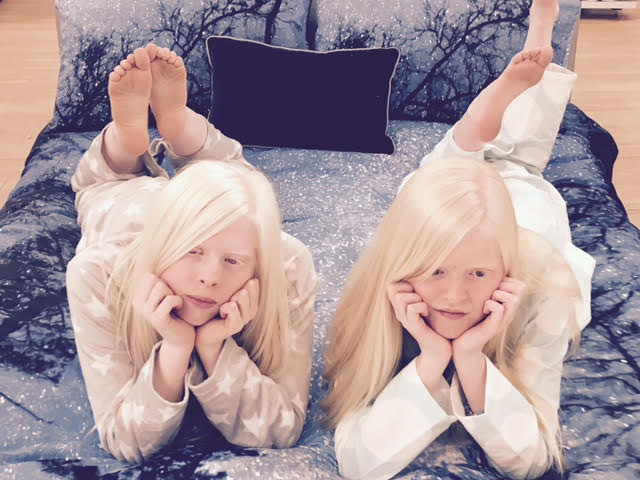 Sammy McCombe and Lucy Carpenter
An initiative to highlight the achievements of people with albinism will tomorrow reach out through communities nation-wide as Australians celebrate the third World Albinism Awareness Day.
With a frequency of one in 17,000, more than 1300 Australians are affected by albinism, a genetic condition that arises from a lack of pigment in the skin, hair and eyes, typically causing pale skin, white hair and poor eyesight, often in the range of legal blindness.
Tomorrow, throughout Australia, children with albinism and their parents will use World Albinism Awareness Day to share with classmates their experiences of the world, why they avoid the sun and the challenges of limited vision.
Australians with albinism work in a wide range of professions, with members of the community including a State MP, a doctor, business owners, a professional singer and an astronomer.
In Geelong, two schoolgirls born with oculocutaneous albinism, Sammy McCombe, 12, and Lucy Carpenter, 14, recently launched an Instagram account to use fashion to raise awareness of the condition. The duo use it to model the latest clothing to show people that different is beautiful. Their Instagram account @Lucy_and_sammy has already attracted more than 4000 followers! "I have been very surprised at how many people loved our photos and gave us great feedback," revealed Sammy (above, right).