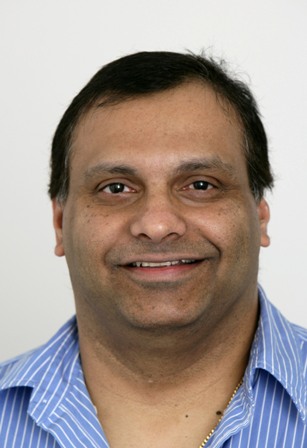 New service syncs teeth into major online market
Small businesses can fight the economic downturn by using the just-launched RoxyMail service to improve communication and reduce costs.
Based on Microsoft's Exchange 2007 technology, RoxyMail brings together your email, calendar and contacts and shares them across your PC, Mac, laptop, mobile phone and other digital devices.
Launched late last year, this breakthrough service includes corporate-grade security and backup systems, guaranteeing your access to an integrated communication service whenever and wherever you need it.  Using the Software as a Service model, RoxyMail costs less than $10 a month, making it affordable for individuals and students.
RoxyMail helps businesses beat financial crisis
RoxyMail founder Raaj Menon said RoxyMail was the ideal tool for small businesses that depended on communications to bring work in. "Business people often struggle to juggle email, contacts and schedules between home and work computers and mobile devices, such as the iPhone," he said.
RoxyMail provides small businesses with access to their email, contacts and calendar data from wherever they are, using virtually any device, from a desktop or notebook computer to a mobile phone. This reduces the chances of missing a message and potential sales associated with it.
"While people who work for large enterprises have enjoyed these facilities for some time, the RoxyMail breakthrough is that it is now available to anyone for just a few dollars a month."
At the heart of RoxyMail is Air Traffic Control, a powerful tool that stays in constant contact with all of your connected devices, providing safety through virus and spam protection. All your data is synchronised and stored in one central location, so you won't lose any records even if your computer breaks down. The key benefits of RoxyMail are its simplicity, its flexibility and its affordability.
Simplicity
If you make a change on one device, RoxyMail's Air Traffic Control facility will automatically update the entry on all of your devices. If you're not near your own computer or mobile phone, you can use your password to access RoxyMail from a web browser. That means, if you lose your mobile, you can use the web browser to delete sensitive data from the device. Using the MyRoxy control panel, an administrator, an IT manager or even a business owner can manage all of their users with ease.
Flexibility
Through the ActiveSync protocol and RoadSync software, RoxyMail works with a wide range of devices from Windows and Macintosh computers to Apple, Nokia, Palm and Windows Mobile phones. As well as maintaining unity between multiple devices, RoxyMail can provide push email and synchronise calendars for Blackberries. RoxyMail offers you the convenience of using a RoxyMail.com email address or applying your own email domain to the service.
Affordability
Group mail technologies are costly to set up and maintain. With no setup costs, RoxyMail is based on a low monthly fee, starting at $8.50 per user. That is a compelling argument when compared to the thousands of dollars annually to licence, buy and maintain an Exchange Mail server.
RoxyMail received a low-key trial release in December followed by its public launch in January to customers in Australia, US, Malaysia, Taiwan and Hong Kong.
RoxyMail is a breakthrough online service that manages your email, contacts and calendar data to make it available wherever you are, on virtually any device, from a desktop or notebook to an iPhone. Costing from less than $10 a month, the RoxyMail service includes corporate-grade security and backup systems, guaranteeing the availability of your integrated communication service whenever and wherever you need it.  For more details about RoxyMail, email contact@roxymail.com.
Note to editors:  For more information, or to request a review account, call John Harris at Impress Media Australia on 08 8431 4000 or email jharris@impress.com.au.
Related News
Check your house price for free

checkmyhouseprice, a new service that provides homeowners with a free professional valuation of their house value, is now available to real estate agents – also for free!This break...
Kids' cabaret to aid Bali orphans cancelled

Children's charity Carry For Kids has cancelled a cabaret planned for Adelaide to raise money for orphans in Bali. The Cabaret for Bali Kids event was to be held on March 14 at th...
Pat tapped to chair Executive Boards

Experienced business leader and former Internode CEO Patrick Tapper has agreed to become a Chair with Executive Boards Australia, an organisation that aims to build business leader...
Alan Greig trades in keyboard for corkscrew

After running some of SA's most successful software companies, IT entrepreneur Alan Greig has headed for the hills with his wife Jane Mitchell to run a restaurant in one of SA's ol...