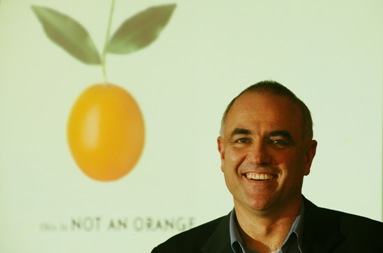 Innovative website analysis software developed in Adelaide by Maxamine - now owned by Accenture - will be deployed on the Windows Azure software-as-a-service platform.
In early 2008, Accenture bought Maxamine, the SA-founded company that had developed the website diagnostic software since the late 1990s. The digital diagnostics engine scans websites to identify performance problems and structural deficiencies.
Maxamine co-founder Dr. Stephen Kirkby is now a senior Accenture executive, leading a large engineering team working on 15 enterprise products, including 23 engineers in its Adelaide office.
Accenture is deploying the diagnostic engine into the Windows Azure platform through Accenture Interactive, the company's digital marketing, marketing analytics and media management business.  The Windows Azure platform is a flexible, high availability cloud–computing platform that offers pay-as-you-use computing services without upfront investment on expensive infrastructure.
Accenture is a global management consulting, technology services and outsourcing company, with approximately 204,000 people serving clients in more than 120 countries. The company generated net revenues of US$21.6 billion for the fiscal year ended Aug. 31, 2010.
Accenture made its Microsoft Azure announcement at the third annual Microsoft 2010 Asia High Tech Summit in Tokyo. According to Accenture Interactive, placing the Accenture Digital Diagnostics Engine (ADDE) on the Windows Azure platform will increase the speed and efficiency of websites by reducing problems that limit performance.
Many organisations' websites continue to be plagued by implementation problems that undermine performance, user experience and compliance. Examples of such problems include poor site indexing and searchability attributes, lack of analytic tag integrity, redundant content, pages that are slow to download and poor link integrity, along with risky accessibility and data security violations.
By combining the data gathered from ADDE website scans with Accenture Interactive consulting services, solutions can be applied to client Web environments, often before critical business or security problems arise, providing organisations with a higher performing online capability. ADDE also is designed to deliver improved visitor experiences, increase traffic volume and contribute to more conversions and higher value per conversion while reducing corporate and brand liabilities.
"As the digital ecosystem becomes increasingly complex, organisations realise that point solutions are not the answer to Web site governance," said Dr. Stephen Kirkby, managing director of research and platform development for Accenture Interactive. "Development, deployment and management of Web standards provide the foundation for an agile and intelligent digital operation, and ADDE now offers those capabilities from the cloud for more effective management of the Web environment."
The Windows Azure platform allows customers to run solutions in the cloud or on-site and change that mix as their needs change. Offering ADDE on this Microsoft platform allows customers to leverage and extend their investments, data centres and applications. Customers can also transition aspects of their data analysis operations to the cloud to reduce costs, enhance existing capabilities and build transformative applications that can lead to new business opportunities.
"The launch of the Accenture Interactive Digital Diagnostics solution on the Windows Azure platform enables customers to accelerate the time required to realise a return on their IT investment," said Sanjay Ravi, worldwide managing director, Discrete Industry, Microsoft Corp. "To successfully compete, enterprises must act now to gain control of their complex Web environments to create more agile and intelligent digital environments. Purchasing software as a service enables companies to rapidly take advantage of new technologies at a lower total cost of ownership."
To demonstrate ADDE capabilities at the 2010 Asia High Tech Summit, Accenture and Microsoft offered attendees a free assessment and detailed analysis of their websites. The findings of these assessments can be used in conjunction with Accenture consulting services to help improve the performance of web platforms for clients, reduce the cost of their operational environments and help them continually improve the process around the implementation of web delivery standards.
"Our primary objective is to deliver world-class digital solutions to our clients to enable them to continually improve their customers' online interactions and experiences," said Peter Proud, managing director of Strategic Accounts and Alliances for Accenture Interactive.
According to Accenture, competing successfully in the high-tech and electronics industry requires enterprises to assemble and effectively integrate globally connected networks of partners, customers and end consumers in totally new ways. In keeping with the theme of this year's Asia High Tech Summit, "Applying Innovation in a Connected World," moving Accenture Digital Diagnostics onto the cloud will support these emerging connected networks by enabling Web sites to deliver better connected customer experiences and improved digital marketing results.
The Asia High Tech Summit is a Microsoft-sponsored event for business and IT executives in the high tech and electronics industry. The summit brings together luminaries from across the digital ecosystem to speak about the sustained business value realised from innovative IT and business solutions to today's high tech challenges.
Related News
Men welcome at WIPM networking event

Men are welcome to join women project managers at Adelaide's Grand Chancellor Hotel this Friday to update skills to ensure success in major projects, businesses and even jobs.Women...
Check your house price for free

checkmyhouseprice, a new service that provides homeowners with a free professional valuation of their house value, is now available to real estate agents – also for free!This break...