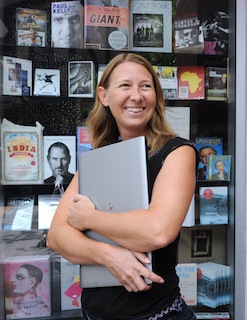 Australia's newest book publishing house, MidnightSun Publishing, this week launches its first novel, The Hum of Concrete, to coincide with the start of Adelaide Writers' Week.
Set in the multicultural city of Malmö, Sweden, The Hum of Concrete is an evocative novel about a city and its people. Shortlisted for the Adelaide Festival Award for Best Unpublished Manuscript in 2010, The Hum of Concrete combines sensual writing with serious and unusual themes.
The Hum of Concrete is the story of five people whose lives intersect. With photographic precision, author Anna Solding captures both light and shadow found in the fleeting beauty of everyday life. From the silences between people and the ordinariness of places, she conjures narrative jewels of intelligence and pleasure.
Esteemed author Sean Williams will launch The Hum of Concrete at Adelaide Writers' Week at 5pm this Saturday at the Pioneer Womens' Memorial Garden. The event will kick off a major national publicity campaign, with associated writers' festival appearances by Anna.
Anna Solding's first novel has already received praise from early readers:
"The characters who figure in the interwoven stories that make up The Hum of Concrete are treated with heartwarming tenderness. The narration is unobtrusively and effectively managed, the Swedish settings vividly realised." - J.M. Coetzee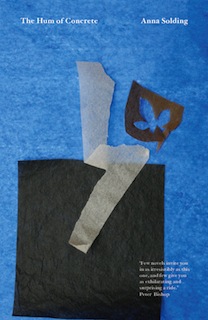 "Anna Solding has created a quirky panoply of characters, wielding admirable authorial control, adopting several voices and personae, and keeping her narrative humming with flair and confidence. Children, adults, hermaphrodites, individuals from a range of ethnic backgrounds, the novel is set in Sweden and is on one level a hymn to that country and Malmo in particular. This author has arrived fully-fledged and ready to go." - Judges? comments, Adelaide Festival Awards
"Few novels invite you in as irresistibly as this one, and few give you as exhilarating and surprising a ride. Anna Solding writes with such tenderness, intelligence and invention. A novel to love and explore with and return to, and a most compelling and intriguing new voice in Australian writing." - Peter Bishop
"Anna Solding?s spare and sensual prose strikingly details the liminal existences of five women living in one of Sweden?s most diverse cities. Malmo offers up its secrets, its sufferings and joys in the lives of those we do not often understand. Whether black, brown or white, they live on the fringes of municipal flats, hospitals and the sea, dreaming of elsewhere. This discontinuous narrative weaves a magical intimacy into the cycle of birth, sex and death in the city, and it does not look away from seeing hope." - Brian Castro
'A modern tapestry of stories; skillfully interwoven, wide ranging and often moving.' - Eva Hornung
Anna Solding grew up in Sweden but is now happily settled in Adelaide with her partner and their three boys. She has many years' experience working within the writing community as a fiction writer, publisher, board member of the SA Writers' Centre, tutor at The University of Adelaide, reviewer for The Independent Weekly, co-founder of the literary magazine Wet Ink and judge of the HarperCollins Varuna Award. Her short stories have appeared in a variety of magazines and collections.
A strong new voice!
The Hum of Concrete by Anna Solding - feeling the heart of the city.
PB 256 PP 198 x 129 ISBN 9780987226501 $24.99 Fiction MidnightSun Publishing March 2012.
eBook ISBN 9780987226525
* Thanks to The Advertiser for permission to use the photo of Anna Solding.
About MidnightSun Publishing www.midnightsunpublishing.com
MidnightSun Publishing has grown out of a disenchantment with the established publishing houses in Australia. We know there are plenty of fabulous manuscripts about unusual topics floating around, but publishing new and unknown writers poses a big risk. MidnightSun is prepared to take that risk. We want our readers to be entertained. We want to challenge, excite, enrage and overwhelm. Therefore, we publish books in any genre that have touched us in some way. Because we are a new publishing company, striving to become established, we expect our writers to be enthusiastic about their own work and able to promote it in the wider community. MidnightSun Publishing aims to reach a wide audience by publishing eBooks as well as traditional books. With us, you will be able to find books in whatever formats you prefer.
Related News
South East students log on for top forest expo

High school students studying construction skills in the South East are getting hands-on work experience by fabricating a key building for the Southern Hemisphere's largest forest ...
Anna tastes success with debut novel

Swedish-born Adelaide author Anna Solding, whose debut novel has received rave reviews, will sign copies of her best-selling book, The Hum of Concrete, in Norwood this weekend. Al...