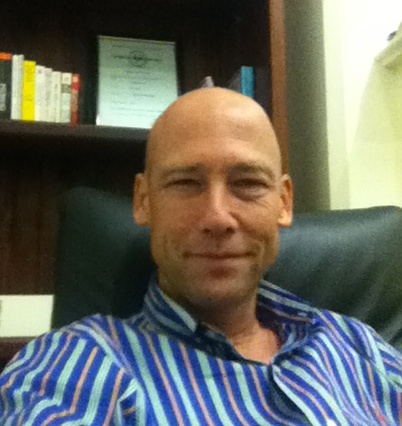 Adelaide psychologist Gordon Wagner has launched a program of anger management courses for couples, sharing skills to help people build better relationships by overcoming conflict.
An experienced relationship counsellor, Mr. Wagner has designed the 10-hour program, run over five evenings, to transform the way we experience and cope with anger in relationships.
Gordon Wagner said conflict within relationships was typically intense because it arose from our most heartfelt issues. "This program aims to help people redirect the passion that fuels conflict into rebuilding communication, trust and love within the relationship," he said.
"The lessons from this program are applicable not only to anger in our closest relationships, they can also be applied to many areas of life to improve all of our relationships."
The Anger Management Course for Couples offers:
Effective strategies to cool down anger;
Communication skills to disarm anger and resolve difficult issues;
Clarity on where the source of anger lies;
Replacing aggression with assertiveness, proactive communication and clear boundaries;
How we make ourselves angry and how to stop it;
Awareness of your psychological, behavioural and circumstantial anger patterns; and
Effective techniques in dealing with confrontation.
Gordon Wagner (B.Psych.Hons) is a registered psychologist with ten years experience in teaching anger management. Gordon previously worked as resident psychologist at the Men's Information and Support Centre and is now operating in private practice working the anger management and all human relationships issues.
The first Anger Management Course for Couples, which costs $220 per person, starts on Tuesday, May 28. The next program commences on July 9. The courses are run in the boardroom at Gordon's office in Norwood. For more information, call Gordon Wagner on 0413 842 242 or email gordon@gordonwagner.com.au. More information at http://www.gordonwagner.com/.
Related News
Gordon's GPS for the road to success

Software entrepreneur Gordon Kay has launched a new venture, coaching business owners on how to avoid the potholes on the road to success. Drawing on Gordon's more than three deca...
Gordon Wagner breaks the psychologist mould

Clients don't view Gordon Wagner as a typical psychologist. Rather than just a source of professional advice, they see Gordon as a guide for whom authenticity is the essential ing...