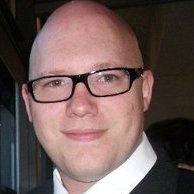 Australian IT professionals are campaigning for Microsoft to reverse its decision to retire the popular TechNet Program, which is widely used to get in-depth technical knowledge of Microsoft products.
On July 1, 2013, Microsoft announced it would discontinue the TechNet subscription program. The last day to purchase a subscription through the TechNet Subscriptions website is August 31, 2013.
IT professionals have launched a campaign to request Microsoft to reconsider its decision or to provide an alternate, low-cost/high quality program to meet the needs of IT Pros worldwide. An online petition at http://savetechnet.com/ has already attracted more than 9000 signatures.
Adelaide-based IT Support Professional Michael Siddall said shutting down TechNet had the potential to adversely affect many IT professionals or people considering a career in IT. "TechNet is very affordable for the many IT professionals who are required to self-train and certify and for those getting into the IT industry," he said.
"Its advantage is that it gives access to the latest Microsoft operating systems and applications plus an extensive back catalogue of software. It also provides Server Operating Systems from 2003 – 2012 plus Developer tools such as SQL and various Microsoft programming languages."
TechNet subscriptions initially cost $337 - $1048 while annual renewals cost from $236 to $1008.
Mr. Siddall said that once TechNet was gone, the only professional development initiative would be the Microsoft Developers Network program. "Microsoft Developers doesn't meet the requirements of IT Technicians, Help Desk Support, System Administrators," he said.
"Also, it is much more expensive, with an initial cost of from $6119 with a $2569 annual renewal fee - and it doesn't provide the same rights as base TechNet subscription."
Microsoft claims it is retiring the TechNet Subscriptions service to focus on growing its free offerings, including evaluation resources through the TechNet Evaluation Center, expert-led learning through the Microsoft Virtual Academy, and community-moderated technical support through the TechNet Forums to better meet the needs of the growing IT professional community.
Mr. Siddall said Microsoft's success was built on having a well-informed community of passionate advocates, many of them nurtured through TechNet. "That's why we're asking Microsoft to think again and reverse this decision," he said.
"Reinstating TechNet will be good for the industry, for customers and for Microsoft itself."
To become involved in the Save TechNet campaign, check out:
Related News
SA Government eyes have it for iholder

The SA Government will offer thousands of its employees the chance to buy iholder, an innovative lightweight device that turns a notebook computer into a desktop unit for jus...