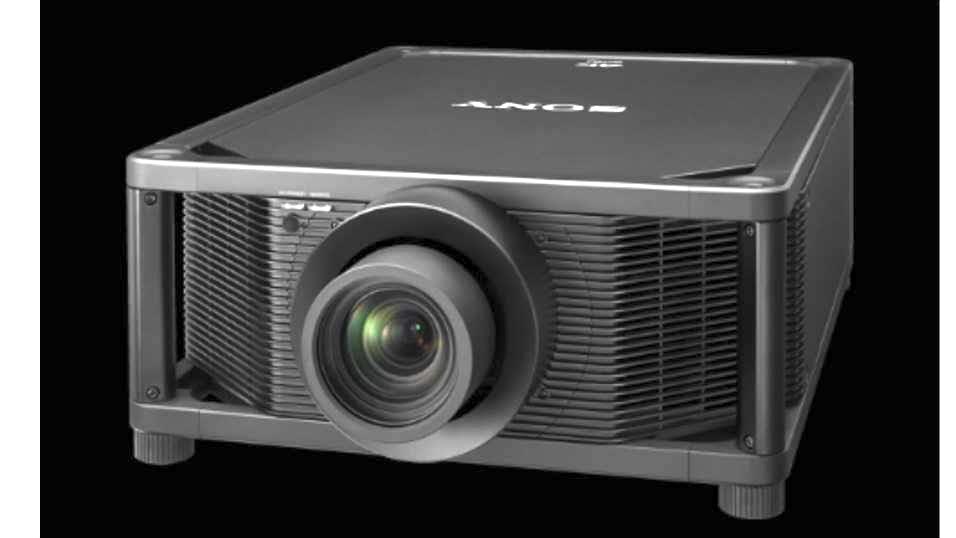 Sony VPL-VW5000ESAdelaide's premier audio-visual specialist VAF Research will this week display Sony's latest and greatest 4K high definition laser projector - worth $90,000 - in an SA first event at its Kent Town showrooms.
Highlighted by an invitation-only event this Wednesday evening, VAF will demonstrate Sony's top-of-the range VPL-HW5000es projector all this week, hooked up to breathtaking VAF speakers.
Dubbed the world's most advanced 4K projector, the Sony VPL-VW5000ES contains dual laser light sources that deliver 20,000 hours of lamp life with as much as 5000 lumens of brightness at a screen resolution of 4096 by 2160 pixels.
If $90,000 pushes your pocket too far, VAF will also debut in Adelaide Sony's 65Z9D 65-inch flat screen TV (RRP $6500) - rated as the best for 2016 by Forbes journal - and the $16,000 Sony VPL-HW550 4K projector.
VAF Research www.vaf.com.au is an Adelaide audiophile institution, designing and building high fidelity loudspeakers of breathtaking clarity since 1978. Owned by Philip Vafiadis and Simon Hackett, the company provides a comprehensive range of affordable premium audio-visual systems with Sony projectors costing from $4299 and VAF surround sound speaker packages for less than $3000.
VAF Research General Manager Simon Wilde said the Sony event aimed to show customers the future of home entertainment. "This is the first time these three new Sony products will be seen together in Australia," he said.
"A customer who ordered the Sony VPL-VW5000ES projector is letting us display it for a week, so we've gathered the latest and best Sony video systems to work with VAF speakers for the ultimate audio-visual experience."
VAF will demonstrate the Sony equipment and VAF speakers at its 52 North Terrace, Kent Town, showroom from until Friday, December 2.
For media assistance, call John Harris on +61 8 8431 4000 or email john@impress.com.au.
About VAF Research www.vaf.com.au.
VAF Research is a privately-owned Australian company that builds great loudspeakers based on a design philosophy that ensures more natural and accurate sound reproduction. Tens of thousands of individual owners throughout Australia and the world use VAF loudspeakers to bring their stereo and home theatre systems to life. VAF loudspeakers have been chosen by The Conservatory of Music (Elder Hall), Australian Broadcasting Corporation (ABC), Microsoft, School of Audio Engineering, Telstra, Kojo Productions and Parliament House Canberra. In 1998, VAF loudspeakers were selected by the Adelaide Festival Centre for what was then the world's largest electro-acoustic system. With its head office in Adelaide, VAF offers specialised service from a team of great people who are passionate about giving you the best possible listening experience.
Related News
Hackett Foundation sponsors WOMADelaide 2016

The charitable foundation run on behalf of the family of technology entrepreneur Simon Hackett has agreed to become the Presenting Sponsor of the WOMADelaide world music festival...
AvPlan takes off in the USA

The internationally successful AvPlan software, which allows pilots of high performance planes to use an iPad to prepare and file their aircraft flight plans in just minutes, is no...