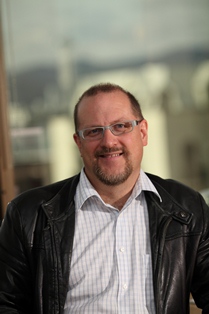 Australian technology entrepreneur Simon Hackett today reveals he has invested $2.2 million to become a major shareholder in ASX-listed battery storage developer RedFlow Ltd.
Brisbane-based RedFlow (ASX:RFX) is a leading developer and manufacturer of zinc-bromide flow batteries.
Its core product is a modular 3kW continuous/8kWh zinc-bromide battery module (ZBM), which is designed to be at the core of electrical energy storage and delivery systems for a range of stationary applications.The ZBM battery can be deployed in a clustered manner in order to deliver large storage arrays that will suit a variety of applications.
RedFlow has deployed more than 150 ZBMs in the field in a number of different electricity storage applications in Australia, USA and New Zealand.
Simon Hackett has more than 25 years of experience in Australia's Internet and telecommunications industry. The Internode founder, who is currently a director of NBN Co, is widely recognised as an innovator and successful early adopter of new technology. Simon's other recent investments include stakes in cloud hosting company UltraServe, Electric Vehicle company eVRS, and aviation software company AvSoft.
Simon Hackett said RedFlow's products had the potential to become a global gamechanger for the energy industry. "The timing for this investment is right," he said.
"For years, I've followed developments in the energy storage market. Effective energy storage is the game-changer for the renewable energy sector. RedFlow ZBM uses readily available source materials that make it capable of high volume production. After a long period of research and development work to create the ZBM solution, RedFlow is now on the cusp of full commercial production of their battery systems.
RedFlow Limited overnight announced to the Australian Stock Exchange that Simon will undertake a share purchase worth approximately $2.2 million. This investment will make him the single largest shareholder in RedFlow, with a stake of more than nine per cent of the issued shares of the company. Simon has also agreed to take up his full allocation of RedFlow's planned rights issue to existing stockholders that aims to raise around $5.6 million in additional capital for the company during the next few weeks.
RedFlow Chairman Howard Stack welcomed Simon Hackett as a major shareholder in the company. "Simon's experience and passion for the telco and energy sectors will be valuable to the company," he said.
"Following a restructure in 2012, and considerable improvements in the battery quality and performance of our ZBM product since then, RedFlow is ready to begin commercialising its core product in a rapidly-growing market."
More information about RedFlow is available at www.redflow.com
For media assistance, call John Harris on 08 8431 4000 or email john@impress.com.au
Related News
VAF kicks off 2016 relaunch at WOMADelaide

Iconic Adelaide loudspeaker manufacturer VAF Research is aiming for strong growth this year with a high profile presence at WOMADelaide, innovative new products and the backing of ...
VAF turns up national sales volume in 2016

Iconic loudspeaker manufacturer VAF Research is aiming for strong growth this year with innovative new products, a beefed-up channel and the backing of technology entrepreneur Simo...
Hackett powers ahead with Redflow at Base64

Technology entrepreneur Simon Hackett today reveals plans to enhance Base64, his $7 million renovated office complex built around an historic Adelaide mansion, by installing Austra...