Details

In MIMP

/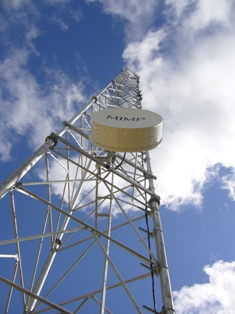 SA-based Alexandrina Council today launches its new inter-town wireless network that cuts more than $20,000 in annual communication costs between council premises in Goolwa and Strathalbyn.
With a two-and-a-half-year payback, the wide area wireless network eliminates expenses relating to the annual cost of fixed telephone lines, data lines and calls between council premises in the two towns.
Designed by MIMP Connecting Solutions, the $200,000 network runs at 200 megabits per second (Mb/s), using a microwave tower to create a 35km wireless connection between the two towns. The new network delivers additional savings by eliminating the carrier costs of connecting the main council office in each town with eight outlying offices, such as depots, community centres and landfill facilities.
Alexandrina is a thriving community which covers an 1800-square-kilometre area on the picturesque Fleurieu Peninsula south of Adelaide. Diverse industries in the area include tourism, viticulture, general farming and dairying, fruit production, manufacturing, engineering and boat building.
Mayor Kym McHugh said the new network would pay for itself in less than two-and-a-half years compared to the cost of connecting all premises via a telecommunications carrier. "We've completely modernised our phone system and rolled it out to more premises, but are saving about $20,000 a year in line rental and data costs by disconnecting a large number of commercial phone lines and Internet services," he said.