Details

In Redflow

/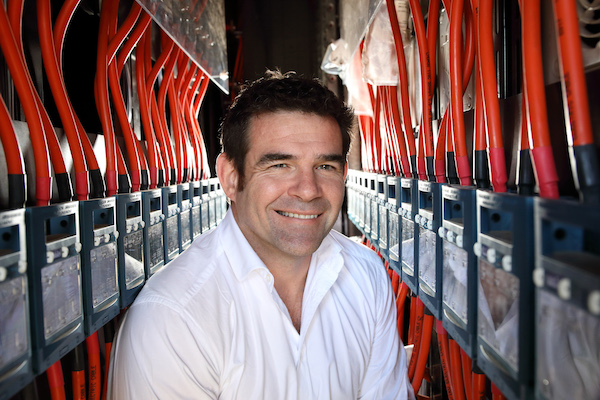 Redflow CEO Tim HarrisAustralian energy storage company Redflow Limited (ASX: RFX) today has announced an order to provide six ZBM2 zinc-bromine flow batteries for energy storage at an Optus mobile phone tower in the environmentally sensitive Daintree rainforest.
The Redflow ZBM2 batteries will store and supply 60 kilowatt-hours (kWh) of energy for the Optus mobile phone tower at Alexandra Range, in the Cape Tribulation section of the Daintree rainforest, a remote headland and ecotourism destination in Far North Queensland. Situated 1500km north of Brisbane, the Daintree National Park became a World Heritage Site in 1988.
Optus selected Redflow's ZBM2 batteries for deployment at their Cape Tribulation site because of the batteries' sustained energy storage capacity, tolerance of warm temperatures, remote management capability and environmentally-friendly design.