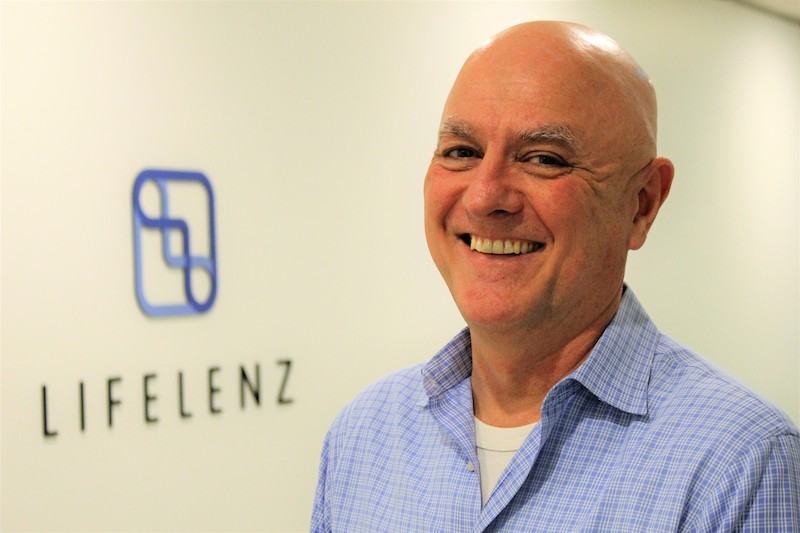 LIFELENZ founder and CEO Dr. Stephen Kirkby
Australia-born workforce management software provider LIFELENZ has completed a successful US$32 million Series B capital raise led by Sydney and New-York based venture capital fund Tidal Ventures and Australian local growth investor Ellerston Capital.
With participation from existing and new institutional investors, the funding round was managed by Morgan Stanley Wealth Management Australia. LIFELENZ will use this capital to accelerate growth by supporting expansion among existing clients as well as extending into new geographies.
As well as implementing new clients in the US, UK, Europe, Canada, and Asia, LIFELENZ will increase staff in its US locations, particularly Chicago and Washington DC, and its 80-strong software engineering team in Adelaide, South Australia. Tidal Ventures Managing Partner Grant McCarthy will join the LIFELENZ board of directors.
LIFELENZ was founded in 2017 by Dr Stephen Kirkby who, with the core LIFELENZ team, led Accenture Digital globally. His previous startups included website optimisation player Maxamine.
The LIFELENZ platform uses machine learning to optimise complex multi-jurisdiction workforce rostering and compliance for major global brands in the Quick Service Restaurant (QSR), casual dining and retail sectors. The company's sophisticated AI technology automatically forecasts each store's demand to design an optimised labour roster, balancing staffing needs with local labour laws, and enabling employees to engage with their rostered schedules.
Some of the world's largest global restaurant brands use LIFELENZ to schedule rosters for more than 150,000 employees.
LIFELENZ's automated workforce and human capital management platform solves problems related to onboarding employees, sales and labour forecasting, scheduling and timekeeping, insights and reporting, and labour law compliance. Its proven benefits include simpler staff scheduling for store managers, higher staff retention rates and increased store profitability by matching labour to demand.
Dr. Kirkby said institutional investors had strongly backed LIFELENZ due to its sales success in the US, Canada, Australia and New Zealand and its aggressive growth curve. "We plan to expand into the UK, Europe and other parts of Asia this year and we will also enter new verticals such as hospitality and accommodation services," he said.
Morgan Stanley Wealth Management Australia's Head of Managed Product and Capital Markets, Shaun Bornstein, said the LIFELENZ automated platform solved challenges related to modern workforce management. "During the capital raising process, what resonated with clients was LIFELENZ's SaaS platform, an AI machine-learning, cloud-based workforce management system focused on bringing next generation solutions to areas such as sales and labour forecasting, workforce scheduling and productivity," he said.
Tidal Ventures Founder and Managing Partner Grant McCarthy said LIFELENZ had built a best-of-breed product in an attractive global market. "Workforce management is mission-critical for the QSR and hospitality sector while scheduling a profitable and compliant roster is incredibly challenging for at-location management," he said. "By automating the rostering process without human intervention, LIFELENZ delivers superior results for venues and employees alike. We see an exciting growth trajectory ahead as LIFELENZ is rolled out across new client stores, sectors and geographies."
Dr. Kirkby said LIFELENZ had delivered spectacular growth during the two years of the COVID-19 pandemic. "During the pandemic, both New York state and Illinois have changed labour laws on the fly to protect workers, which has caused massive scheduling problems for their employers," he said.
"Our clients report that store profitability has improved by 33 per cent on average since using our system. That sort of improvement is remarkable at any time. During a pandemic, it is spectacular."
Ends://
For media assistance to arrange interviews with Steve Kirkby or Grant McCarthy, call John Harris on +61 414 789 995 or email john@impress.com.au.
About LIFELENZ www.lifelenz.com
LIFELENZ is the automated Artificial Intelligence (AI) platform for your planning, scheduling, workforce and human capital management needs. In just four years, LIFELENZ has built a strong presence among brand leaders in the Quick Service Restaurant (QSR) sector in the United States, Canada, New Zealand and Australia. LIFELENZ uses AI and Machine Learning to automatically self-tune and self-manage models specific to a particular store with hyperlocal attributes. The LIFELENZ technology approach, analytic methodologies and labour law compliance enable its distribution across large-scale centralised ownership and highly fragmented franchise companies.
About Tidal Ventures www.tidalvc.com
Tidal Ventures is an early-stage venture capital firm investing in product-led ANZ founders bound for international markets. Tidal seeks to combine operator and investor experience, with a combined 80 years of working in the venture capital and software engineering sectors. Tidal operates two core funds: Seed, and Follow-on Opportunity ("FOO Funds"). Our Seed funds focus on pre- Series A investments, mainly in ANZ. Our FOO fund continues to invest in best performers from our Seed funds, and invests in international opportunities as well as subsequent investment rounds in companies we missed at Seed that align closely with our mandate.
Related News
EBS NAV user group profits NFPs

ERP specialist Evolution Business Systems (EBS) has boosted its success with Not For Profit businesses by fostering a user community among its Microsoft Dynamics NAV customers. He...