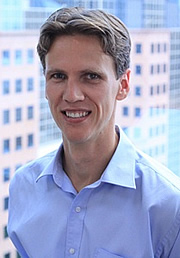 ERP specialist Evolution Business Systems (EBS) has boosted its success with Not For Profit businesses by fostering a user community among its Microsoft Dynamics NAV customers.
Held twice a year, the EBS and Microsoft Dynamics NAV User Group attracts finance leaders from EBS NFP customers including Australian Drug Foundation, Centacare Ballarat, St Vincent de Paul Society, Film Victoria, Melba Support Services and Comlink.
The group was established at the suggestion of Australian Drug Foundation CFO Daniel Langelaan, who envisioned a forum where finance and IT managers from NFP customers if EBS could share experiences of using the technology and learn how to do things better.
Mr. Langelaan said he had enjoyed working with EBS to develop the user group. "EBS has been very supportive and proactive in providing this forum," he said.
"This twice-yearly event is useful for NFPs to share their experiences using the NAV software and an opportunity to pick up valuable user tips. Attendees also learn about new software features, hear from guest speakers about best practice and have an opportunity to network with NAV experts and other NFPs."
EBS Managing Director Paul Woods said Dynamics NAV user group added real value for the company's NFP customers. "In fact, it's provided a strong differentiating factor for NFPs when deciding to partner with EBS," he said.
"The user group provides a great opportunity for these organisations to come together in an informal setting to hear how others are using NAV and to pick up new ideas for how they can make best use of the software. NFP customers such as St Vincent de Paul Society have enjoyed the opportunity to bounce ideas off each other and being able to network with other organisations from the same space."
The EBS and Microsoft Dynamics NAV User Group runs every six months at the Microsoft office in Melbourne. The agenda typically includes sessions such as the latest product features; Microsoft's product roadmap; and EBS customers outlining how they have deployed and benefitted from Microsoft Dynamics NAV.
The next EBS and Microsoft Dynamics NAV User Group is scheduled for November 2015.
For media assistance, call John Harris on 08 8431 4000 or email john@impress.com.au.
About Evolution Business Systems (EBS) http://www.ebsys.com.au
Evolution Business Systems (EBS) is a business management software specialist which has partnered with the Not for Profit sector since 2001. EBS is a Microsoft Gold ERP Partner specialising in Microsoft Dynamics NAV and other Enterprise Resource Planning solutions that can be tailored to the needs of small to medium sized businesses. We can automate your core business processes and integrate your specialist applications with the right financial management solution.
Evolution Business Systems Pty Ltd
PO Box 1115, Camberwell, VIC 3124
p 1300 303 973 f 1300 858 973
e info@ebsys.com.au w http://www.ebsys.com
Related News
Film Victoria casts EBS in financial role

Film Victoria has overhauled its ageing financial software by choosing Australian enterprise software specialist Evolution Business Systems (EBS) to deploy Microsoft Dynamics NAV. ...