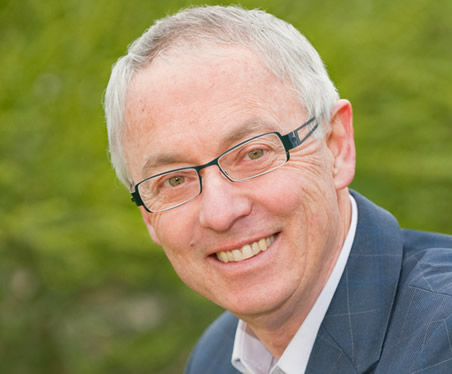 Lifeflow Meditatioin Centre founder Graham Williams Adelaide's Lifeflow Meditation Centre this month celebrates 40 years since it was founded, an anniversary that coincides with National Mental Health Month in Australia and an epidemic of mental health problems arising from the pandemic.
Lifeflow Meditation Centre was established on October 14, 1981, by classically trained pianist and ordained Buddhist monk Dr Graham Williams, who still leads the Frewville-based organisation.
During the past four decades, Lifeflow has provided thousands of South Australians with techniques to calm inner turmoil and focus their energies on achieving their personal goals without conflict. A significant number of Lifeflow graduates have achieved internationally successful musical careers.
Graham Williams was introduced to the practice of meditation when he studied piano at the Paris Conservatoire in the 1970s. After returning to SA, he began teaching music at Adelaide University. "Although I didn't tell anyone about my meditation studies, or that I had been ordained as a Buddhist monk, somehow the students found out," he recalls.
"About half a dozen of them came to me and asked if I would teach them about meditation, and so once a week they came to my house: It began with these six students in my living room and literally grew from there. In 1981, we were large enough to create an incorporated association and this was the official beginning of Lifeflow."
Lifeflow Meditation Centre has marked its 40th anniversary year with important milestones including:
Launching online meditation programs that allow people in remote, rural and interstate locations to benefit from Lifeflow's programs
The most popular year on record for bookings and attendance for retreats at Lifeflow's Tara Hills meditation retreat centre in the Adelaide Hills, with all events for the year sold out
A sellout one-off concert last month by world-famous Russian pianist Konstantin Shamray at Lifeflow's Glen Osmond Road meditation centre
A celebration next month of the first 40 years of Lifeflow Meditation Centre, which will include sharing its vision for the next 40 years and laying a time capsule at Tara Hills.
Lifeflow's 40th birthday coincides with National Mental Health Month 2021 in Australia, and World Mental Health Day last Sunday, October 10. Currently, almost half of Australians are likely to be diagnosed with a mental illness in their lifetime.
This means that most of us know someone living with or having experienced a mental health issue, so it is something every person has to manage — not just those living with mental illness.
Dr Williams said people were increasingly drawn to meditation because of the challenging times in which we live. "There is no doubt our collective mental health has been impacted by the global pandemic and the uncertainty that surrounds us on a daily basis," he said.
"Lifeflow's purpose is to give people the tools, knowledge and understanding to resolve emotional conflict and to find fulfilment, learning to live with an open heart and clear mind. We encourage people to come to, or come back to, the practice of meditation, particularly when times are challenging, or you are feeling lost or uncertain."
Media interviews:
Graham Williams is available for media interviews. To arrange an interview, please call Kath Newland on 0434 675 965 or John Harris on 08 8431 4000.
About Lifeflow Meditation Centre https://lifeflow.com.au
Lifeflow Meditation Centre provides its students with a practical and contemporary approach to learning skills from a meditation and mindfulness tradition spanning more than 2500-years. It reports benefits from meditation include enabling people to relax quickly and efficiently, improve concentration and clarity of mind, reduce anxiety, improve sleep and gain a general sense of well-being. Lifeflow Meditation Centre is located at 8/259 Glen Osmond Rd, Frewville SA 5063 and its website is at www.lifeflow.com.au. Its phone number is 08 8379 9001.