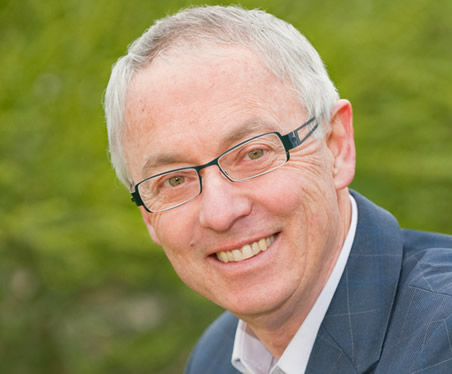 Lifeflow Meditation Centre founder Dr Graham WilliamsCOVID19 hesitancy has hindered bookings for a one-off Adelaide concert by world-famous Russian pianist Konstantin Shambray which, in normal times, would be a sell-out performance.
Running Sunday at the Lifeflow Meditation Centre at Glen Osmond Road, Frewville, such a performance would normally sell out the entire 100-person capacity weeks before the show. The concert was intended to kick off celebrations of Lifeflow's 40th anniversary in October this year.
However, even with a limited COVID-compliant 60-seat audience, organisers still have empty seats, just three days before the concert.
Australian-based Russian pianist Konstantin Shambray is described as an exhilarating performer with faultless technique and fearless command of the piano, who enjoys performing at an international level with the world's leading orchestras and concert presenters. Konstantin is a graduate of the Moscow Conservatoire, one of the three great piano tuition institutions in the world, along with the Paris Conservatoire and Julliard School in New York.
Lifeflow founder Graham Williams said such an intimate concert by Konstantin would normally sell out weeks beforehand. "Konstantin is an incredibly gifted musician whose reputation is well-deserved," he said. "The last movement of Ravel's Gaspard de la Nuit (Gaspard of the Night), called Scarbo (the Goblin), is the most difficult piece of music ever written for piano. Ravel deliberately wrote it that way. Konstantin will play this piece on Sunday - and can play it magnificently without even trying!"
In 2008, Konstantin burst onto the concert scene when he won First Prize at the Sydney International Piano Competition. He is the first and only competitor to date in the 40 years of the competition to win both First and People's Choice Prizes, in addition to six other prizes. He then went on to win First Prize at the 2011 Klavier Olympiade in Bad Kissingen, Germany and has performed at the Kissinger Sommer festival. In July 2013, following chamber recitals with Alban Gerhardt and Feng Ning, he was awarded the festival's coveted Luitpold Prize for "outstanding musical achievements".
Konstantin will perform some of his favourite works by Liszt and Rachmaninov, as well as Scarbo by Ravel, from 3-4pm this Sunday, August 29, at the Lifeflow Meditation Centre, 8/259 Glen Osmond Rd, Frewville. General admission tickets cost $44 while online viewing tickets cost just $10. You can book tickets at https://lifeflow.com.au/events/konstantin-shamray-in-concert/.
Click this link to go direct Konstantin Shamray playing the Scarbo section of Ravel's Gaspard de la Nuit YouTube video above.
Media interviews:
Graham Williams is available for media interviews. To arrange an interview, please call Kath Newland on 08 8379 9001 or John Harris on 08 8431 4000.
About Lifeflow Meditation Centre https://lifeflow.com.au
Lifeflow Meditation Centre provides its students with a practical and contemporary approach to learning skills from a meditation and mindfulness tradition spanning more than 2500-years. It reports benefits from meditation include enabling people to relax quickly and efficiently, improve concentration and clarity of mind, reduce anxiety, improve sleep and gain a general sense of well-being. Lifeflow Meditation Centre is located at 8/259 Glen Osmond Rd, Frewville SA 5063 and its website is at www.lifeflow.com.au. Its phone number is 08 8379 9001.