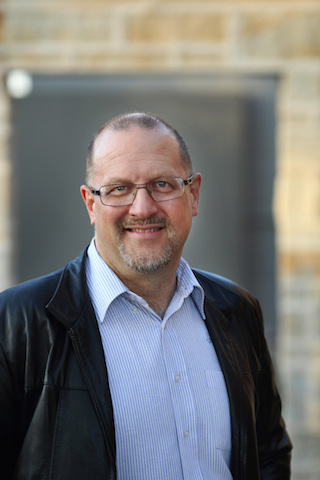 Technology entrepreneur Simon Hackett today reveals plans to enhance Base64, his $7 million renovated office complex built around an historic Adelaide mansion, by installing Australian-developed energy storage and management systems.
The core of the system will contain high energy density zinc-bromide flow batteries supplied by pioneering Brisbane-based energy storage company RedFlow (http://www.redflow.com).
Base64 has ordered a RedFlow LSB (Large Scale Battery) unit, a six-metre shipping container-style storage system that uses 60 RedFlow "ZBM3" 11-kilowatt hour (kWh) flow batteries to achieve a total storage capacity of 660 kWh.
Base64 will charge the RedFlow LSB with energy harvested from an existing array of 80 polycrystalline 250-watt solar panels, augmented by the commercial power grid.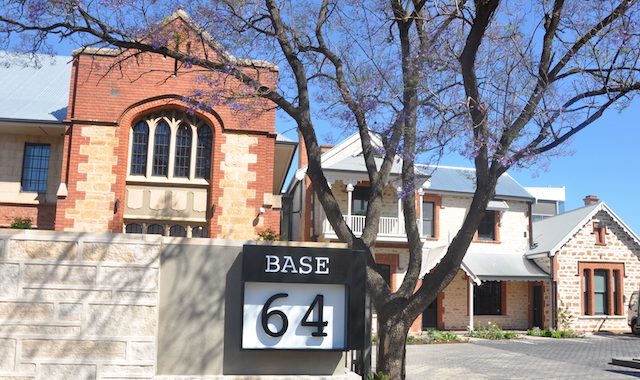 Simon, who is both a shareholder and non-executive director of ASX-listed RedFlow, said RedFlow's grid-scale LSB would drive an enormous boost in the energy sustainability of Base64. "The LSB will deliver energy to Base64, leading to a very substantial reduction in energy consumption from the electricity grid, especially during peak demand periods," he said.
"In addition, the LSB can easily support the entire energy demand of the property during power failures, acting as a massive UPS (Uninterruptible Power Supply) to ensure that summer brownouts don't cramp the style of Base64 residents."
The RedFlow battery storage system will use a high capacity AC inverter and power management system to interface with the grid, the solar array and the buildings. Base64 will undertake vendor selection for these aspects of the system soon.
RedFlow launched the LSB and its ZBM3 battery modules as part of a product refresh announced last month. Compared to the original RedFlow ZBM (Zinc-Bromide Module) product, the improved price/performance and extended maintenance-free lifetime of the ZMB3 opens new markets for RedFlow in the grid-scale storage sector.
RedFlow announced another new battery product at the same time. The 48-volt ZBM2 extended-life 10 kWh flow battery also substantially improves upon the price/performance of the original RedFlow ZBM battery. As a 48V DC battery, the ZBM2 is ideally suited for use in telco sector and residential energy storage applications. ZBM2 can be wired in parallel battery 'strings' to build resilient 48V DC energy storage systems of any required size.
Simon said that RedFlow products delivered reliable, long-life, resilient and high capacity energy storage. "With a massive 660 kWh of energy storage capacity, and able to supply 300 kW continuous output, with 540 kW peak at 400-700 volts DC, the LSB can support the high energy demands of a large commercial office such as Base64," he said.
"We're allowing space for a second LSB in the future. Along with the intended installation of additional solar panels on the site, our mid-term goal is to have Base64 capable of operating without routine use of the local energy supply grid at all, by generating electricity on-site and using the LSB systems to time-shift the delivery of that energy as required."
For media assistance, please call John Harris on 08 8431 4000 or email john@impress.com.au.
Related News
AvPlan takes off in New Zealand

The internationally successful AvPlan software, which allows professional and recreational pilots to use an iPad to prepare and file airplane flight plans in just minutes, is now a...
New version puts wind under AvPlan's wings

Australia's award-winning flight planning software developer AvSoft has substantially enhanced its AvPlan EFB (Electronic Flight Bag) iPad app with an arsenal of new features. As ...