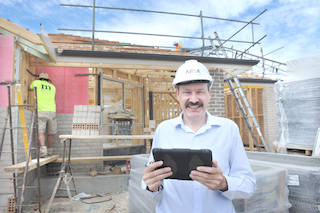 Australian-developed Sitebook has made managing building projects as easy as using your smartphone by adding project management tools to its affordable building safety app.
First released as a OH&S tool, Sitebook now lets builders schedule and track tasks for multiple construction projects, maintaining safety compliance, and staying in touch with staff, subbies and suppliers, keeping your project on time and budget.
SiteBook, which runs on an Apple iPad or Samsung Galaxy, not only saves you time and money, but takes away the pain of managing projects by letting you monitor your site from wherever you are. For more about SiteBook, visit www.sitebook.com.au.
Related News
Tech monocultures hold danger

Education technology expert Leo Gaggl has warned IT consumers against the dangers of accepting technology monocultures over competitive diversity. In a blog posted on Saturday, Mr...