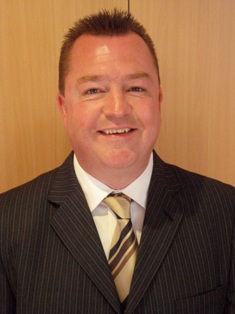 Adelaide premises protection specialist Vision Security Services has launched a range of new generation IP video technology that uses existing computer network cabling to monitor buildings.
The German-developed Mobotix cameras can be incorporated into existing computer cabling infrastructure to provide traditional security coverage as well as allowing remote electronic monitoring as an alternative to permanent on-site staff using analogue technology.
The affordable range of Mobotix equipment can also address duty-of-care responsibilities, operational production monitoring and access control as well as OH&S (Occupational Health & Safety) requirements.
Vision Security Services managing director John Convill said the Mobotix technology had been developed during the past decade. "Their technology appears to be where VoIP telephony was about three years ago," he said.
"It's on the crest of a wave of acceptance as technology departments increasingly acquire responsibility for IP video surveillance from traditional building management or security staff.
"While this technology is not unusual in the ICT industry, it's typically beyond the technical comfort zone of the traditional security organisation."
Founded in 2002, Vision Security Services is a privately owned company that specialises in providing home and business surveillance services throughout the metropolitan areas. Vision Security Services is an award-winning Mobotix Certified Partner in South Australia. During the past three years, Mr. Convill has increasingly adopted IP (Internet Protocol) based technology to reduce the cost and increase the effectiveness of the monitoring systems he uses to protect premises.
Mr. Convill said Mobotix technology offered a number of advantages over traditional security technology. "Firstly, the increased resolution available from Mobotix's megapixel-standard cameras reduces the number of cameras required for monitoring," he said.
"Secondly, using Ethernet to connect cameras allows the shared use of existing cabling infrastructure for VoIP phones or PC networks as well as PoE (Power over Ethernet) switches and current storage infrastructure.
"The third benefit is that Mobotix uses intelligent decentralised recording, which reduces the storage and server requirements. Unlike other systems, the decentralised concept uses a high-speed computer and a SD card for long-term recording in every camera. The PC is now used just for viewing, rather than for analysis or recording.
"As a result, Mobotix cameras can record events without running a PC to digitally record videos with sound for archiving purposes. It's also reduces the bandwidth use on the network."
For more information about Mobotix systems in Adelaide, contact John Convill at Vision Security Services on 08 8251 7645 or email john@visionss.com.au.
Related News
See JavaScript everywhere at Wakanday 2012

Global software developer 4D this month presents Wakanday, a tailored day of seminars in Silicon Valley to proselytise its breakthrough Wakanda web business development toolset. A...
Eden's $1250 for World Vision tops 2012 tally

Adelaide student Eden Harris has topped her 2012 tally by raising $1250 to assist people in the developing world through giving up food and furniture during World Visiion's 40 Hour...
Juice evangelists blend business with passion

After a lifestyle change that has shed many kilos, Melbourne couple Jonathan and Anne Martin have launched a new business to evangelise the benefits of juicing and blending as part...