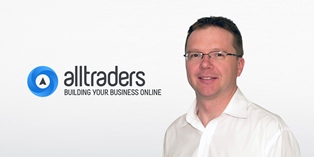 Australian software developer Alltraders has appointed Ben Horner as its inaugural Chief Executive Officer while fellow executive director Michael O'Loughlin has become Chief Information Officer.
Mr. Horner and Mr. O'Loughlin, who launched their company as a part-time operation after buying a web-hosting business online in 2006, now employ 20 people in the $1.5 million-a-year enterprise.
Alltraders has averaged 500 per cent growth a year since it was set up five years ago. The Adelaide-based business designs and delivers online business applications as well as developing and hosting easy-to-manage Joomla! websites.
As Alltraders enters its sixth year of operation, Mr. Horner has accepted the role of CEO while Mr. O'Loughlin has become CIO. As well as implementing this corporate management structure, Alltraders has merged its software engineering and web-hosting divisions to better meet demand for software applications in the Cloud. The Cloud refers to online-hosted applications that are accessible from any Internet-connected device and often purchased as a service.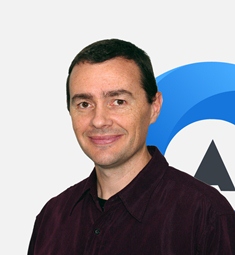 Michael O'Loughlin said the strong growth at Alltraders reflected the increasing business demand for online services. "Instead of owning and running everything in-house, businesses now want to buy just the software capabilities they need as a service," he said.
"This gives them the advantage of purchasing IT requirements out of operating expenses, rather than having to make large capital purchases, and makes the technology better fit their business needs.
"We identified this process early on with our web-hosting division, where customers wanted us to provide them with reliable website hosting and easy management tools for a predictable annual cost.
"During the next couple of years, we believe that Cloud computing offers us huge opportunities. Our Cloud solutions offer peace of mind and control to businesses whilst still keeping control in a private Cloud.  We expect demand for new services, many of them delivered through the Cloud, to really start taking off in the next year or two."
For more information about Alltraders, visit www.alltraders.com.

For media assistance, call John Harris on at Impress Media Australia 08 8431 4000 or email jharris@impress.com.au.
Related News
Alltraders hosts Joomla! User Group meeting

Fast-growing online software specialist Alltraders tomorrow hosts the October meeting of the Adelaide Joomla! User Group at its Albert Park premises.Joomla! is an award-winning con...
Alltraders overhauls website to focus growth

Fast-growing software specialist Alltraders has overhauled its website and launched new branding to focus attention on the boom in demand for its software engineering services.The ...