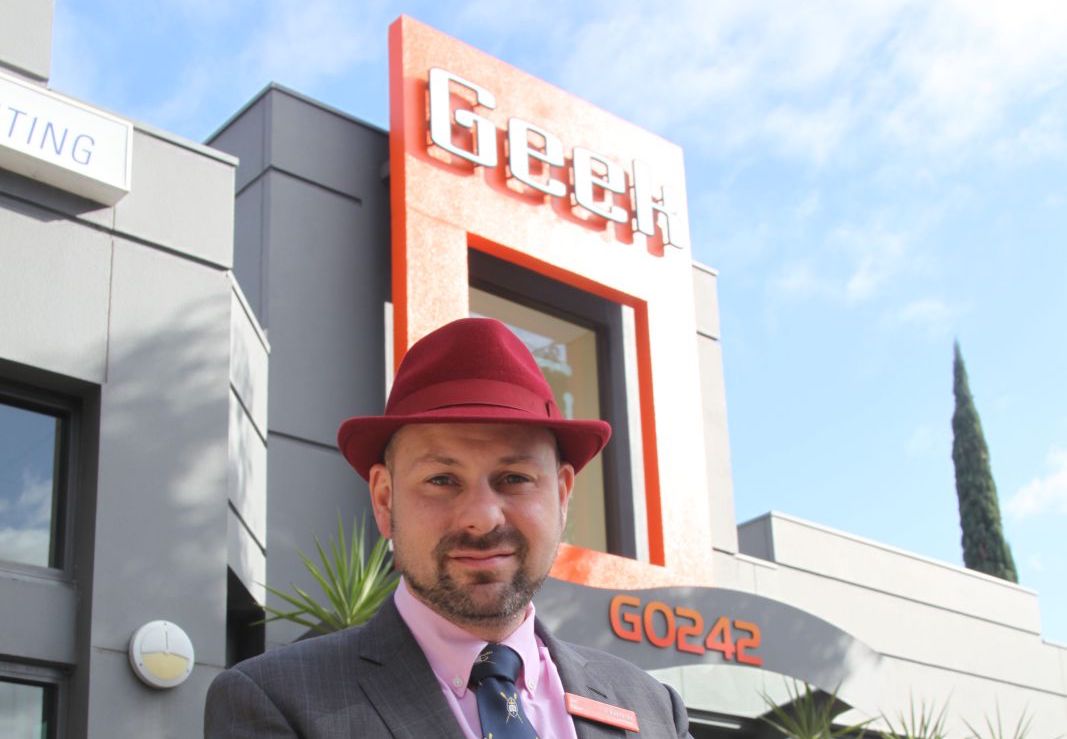 Geek founder and chairman Jon Paior
Australia has dodged a bullet from the weekend worldwide onslaught of the WannaCry / WannaCrypt ransomware attack – for the moment, reports Geek Pty Ltd, an Australian firm that specialises in recovering criminally encrypted data.
During the past three days, the WannaCry ransomware epidemic has hit more than 200,000 victims in 150 countries, using vulnerabilities in older versions of Microsoft Windows to lock users' files and demand ransom to release them.
Geek founder and chairman Jon Paior, whose company has helped many Australian businesses escape from cryptolocking ransom demands, said the WannaCry onslaught had abated because a programmer had identified a 'kill switch' within the virus. "While that has stopped this iteration of WannaCry from accelerating its attack, it will be back," he said.
"It's very likely that someone will reverse engineer this ransomware worm to generate an updated version which you can guarantee will not contain a 'kill switch'."
Mr Paior said the WannaCry ransomware worm had produced a limited impact in Australia. "We've identified that only two to three per cent of the more than 1500 PCs we actively monitor are vulnerable to it," he said.
"We are now contacting those businesses to let them know they need to upgrade their software to the latest version. The fact that Australia has dodged this bullet should not invite complacency. Everyone with a PC should make sure it contains that latest software updates to provide maximum protection against these sorts of threats."
Geek, one of the fastest growing IT services firms in Australia, last year won an international award for launching a "crypto crook" beating product in Australia which has saved dozens of businesses from ransomware attacks.
Mr Paior said the Datto appliance saved one organisation $24,000 in just 15 minutes. "This client had bought the Datto backup appliance on our advice, hoping to never need it," he said.
"However, their worst nightmare was realised when a staff member opened a scam email that generated a screen demanding thousands of dollars. All their files were encrypted, and totally inaccessible, including the main database. They were dead in the water.
"Using the Datto appliance, we had them back up and running within 15 minutes. Being a professional body, they later calculated that their old backup product would have taken at least six hours to fully restore those terabytes of data. With 50 employees, each hour of downtime would have cost them about $4000, so the instant restore meant the return on their investment in the Datto business continuity solution was immense."
Geek Pty Ltd is an IT services specialist that employs 20 people to support business networks and systems for clients throughout Australia. Since Geek started selling the Datto backup and disaster recovery appliance, the Adelaide-based business has equipped companies Australia-wide to protect themselves against data loss and cryptolocking scams.
Cryptolocking, which nets hundreds of millions of dollars for criminal organisations globally, covertly installs a 'ransomware' program on a computer or network to restrict user access and then demands a ransom to lift that restriction. Once infected, there is no way to decrypt the data without paying the ransom or restoring from backup.
The Datto disaster recovery appliance creates and stores backup snapshots of a computer hard drive or network as often as every five minutes. It defeats CryptoLocker and other ransomware scams by providing instant, seamless access to the stored backup, enabling the Datto customer to keep working with minimal disruption. Datto handles more than one million backups a week at its nine data centres around the world.
For media assistance or to arrange an interview, call John Harris on 0414 789 995 or email john@impress.com.au.
About Geek Pty Ltd https://geekit.com.au/
Geek started in 2004 with a focus on assisting business with a whole of enterprise approach. While we started helping small business, we have grown and are assisting business in the small and medium size space with a clear focus on businesses with 25-100 user space. In addition to Information Technology support and consulting, Geek is a market leader in the supply and support of Cloud services, Internet, telephony and photocopiers.