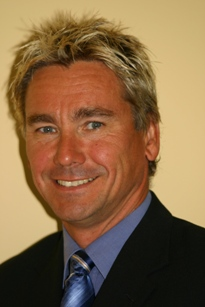 Vectra Corporation Chief Security Officer Kelvin HeathSpecialist cyber security company Vectra Corporation has made IBM's industry-leading QRadar Security Intelligence system affordable for small to medium enterprises by delivering it as a managed service.
IBM QRadar is a Security Information and Event Management (SIEM) system that provides intelligent insights which enable security teams to detect threats accurately across the enterprise and respond quickly to reduce the impact of incidents.
Vectra, which has provided cyber security consulting services, managed security services and security solutions throughout Asia Pacific since 2001, has worked closely with IBM this year to make QRadar accessible to companies and organisations lacking the internal resources to deploy and manage it.
Vectra's Active Defence delivers IBM QRadar as a managed service to solve the dual problem of the high cost of implementing an enterprise system and the scarcity and expense of security experts. Active Defence replaces the upfront capital cost and complexity of configuring and managing IBM QRadar by offering it as a service for a monthly fee that delivers the benefits without the overheads.
Vectra provides Active Defence to numerous organisations throughout Australia, ranging from financial sector organisations to charities.
Vectra Corporation Chief Security Officer Kelvin Heath said Vectra's Active Defence service put IBM QRadar within the reach of most organisations. "IBM QRadar is the worldwide-leading SIEM solution that monitors critical security activities across all environments regardless of their location, whether it be cloud, hosted or on premise," he said.
"Delivered as part of Vectra's Active Defence, QRadar monitors a customer's technology environment. For example, QRadar will generate an alert if someone repeatedly tries to enter an admin password or there's an unexpected access from a foreign location.
"The historical challenge of choosing IBM QRadar is that it is a corporate/enterprise solution, which means you need the capital budget to purchase and configure it and the in-house expertise to manage the system. That's fine if you're an ASX 200 company, but it's a big reach for most organisations without those resources.
"So, Vectra has designed its Active Defence service to deliver IBM QRadar as a managed service that our customers can pay for each month rather than having an implementation of their own with all of the attendant overheads. As well as setting up and managing the service, Vectra monitors its operation 24x7 from our Australian-based Security Operations Centre (SOC)."
For organisations throughout Australia and globally, security is the great unknown risk. Threats, from hacking and cryptocurrency mining to internal sabotage, are constantly evolving as the bad guys trade secrets and learn from each other on the Dark Web. This requires organisations to be vigilant and to constantly ensure their defences are sufficiently robust to combat the latest wave of assaults.
Mr Heath said the key to secure defence was constant vigilance. "Active Defence with IBM QRadar automatically analyses logs, network flows and vulnerability data to detect threats and generate prioritised alerts as attacks and other threats occur," he said.
"This solves the problem of security systems that just defend the border rather than the network itself.
"An example of this problem is a company with next generation firewalls and perimeter controls that suffered a ransomware attack on its servers. After sending in the forensics team, they discovered that an administrator account has been hacked by a brute force attack eight months earlier. After trawling around the company's internal network for all that time, the intruder eventually sold this illicit access to the ransomware guys. It cost the company hundreds of thousands of dollars to remediate their systems.
"Active Defence with IBM QRadar would have identified the attempted brute force attack as it occurred, so the intruder would not have infiltrated the network in the first place."
For more about how Vectra Active Defence powered by IBM QRadar Security Intelligence can defend your organisation, contact the Vectra team on activedefence@vectra-corp.com.
About Vectra Corporation https://www.vectra-corp.com/
Vectra Corporation is a specialist cyber security company providing cyber security consulting services, managed security services and security solutions throughout Asia Pacific since 2001.
Related News
Mitsubishi drives ahead with Vectra

Vectra Corporation has provided vital technology skills and services for Mitsubishi Motors Australia Ltd (MMAL) during five years of rapid change for the company.Following a switch...