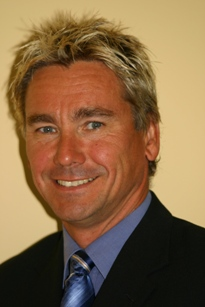 Asia-Pacific information security company Vectra Corporation has recruited an aspiring "iron man" and former EDS executive who held the role of IT Chief Security Officer for the Commonwealth Bank as a Senior Security Consultant at its Sydney office.
Kelvin Heath, a keen triathlete who was previously regional compliance manager for EDS, will provide IT security advice to Vectra clients with a focus on assisting them to comply with the Payment Card Industry Data Security Standard (PCI DSS) V1.1, established in late 2006 by all major credit card brands.
Kelvin has a wealth of experience from throughout the IT sector including computer operator, programmer, analyst, IT auditor, audit manager and diverse security management roles. His qualifications include Certified Information Systems Manager (CISM), Certified Information Systems Security Professional (CISSP), Certified Information Systems Auditor (CISA) and Qualified Security Assessor (QSA).
Utilising his vast auditing and consulting experience in the financial services sector, Kelvin's primary role is to provide PCI DSS audit, assessment and remediation assistance to Vectra clients.
Kelvin said the Vectra role offered a good opportunity in the growth area of PCI DSS compliance. "It's an emerging standard that has gained much wider visibility since the PCI Security Standards Council was formed. The card brands are now rigorously enforcing the PCI DSS," he said.
"We're now seeing a lot more interest from merchants which are keen to protect cardholder information. This is because there is increased emphasis on compliance by the card schemes and the banks. There have been some frauds globally which receive a lot of press, so card schemes and banks are working hard to bring their merchants into compliance to avoid further breaches.
"Large merchants are required to be audited to PCI DSS while smaller merchants must be compliant."
Vectra Corporation www.vectra-corp.com is an Australia-based company that delivers end-to-end technology solutions throughout Asia Pacific. With a team of more than 60 people in Adelaide, Sydney, Brisbane and Singapore, Vectra assists its clients with strategic and technical information security services, vulnerability assessments, business risk management and secure network design.
Vectra's client base comprises national and international organisations in the banking and finance, transport, manufacturing, retail, health and government sectors. The company has built a substantial skill base in PCI DSS compliance within its Sydney office, which is headed by Vectra's Director of Corporate Development Mike Ryan.
Kelvin Heath said PCI DSS compliance involved a 12-step process. "It can take up to a month to do a full PCI audit," he said. "We can do the formal audit and help merchants validate their own compliance. This is an emerging market in which there is a lot of activity because of the high cost of non-compliance.
"If a merchant is not compliant, card schemes may fine the acquiring bank and that fine may be passed on to the merchant. It is happening in US and it is starting to happen here. Fines can be substantial – from US$5000 a month – until the merchant becomes compliant."
Away from work, Kelvin enjoys outrigger canoe racing and competing in tri-athlete events. "I'm building up my stamina to do a full Iron Man triathlon," he said.
"I've always done a lot of swimming and then started doing some running. After I bought a bike, a friend suggested I try a triathlon. My first triathlon was the Canberra Half Iron Man event in December 2005."
Vectra Managing Director Chris Smerdon said Kelvin's appointment met the strong demand for PCI DSS compliance services. "Kelvin has more than 15 years of IT security experience in the banking sector," he said. "He can offer our clients an in-depth understanding of the requirements of the financial industry and first-hand knowledge of the technology required to reduce risks and protect customer information."
For media assistance
Call John Harris at Impress Media Australia on (08) 8431 4000 or email jharris@impress.com.au.
Related News
Mitsubishi drives ahead with Vectra

Vectra Corporation has provided vital technology skills and services for Mitsubishi Motors Australia Ltd (MMAL) during five years of rapid change for the company.Following a switch...