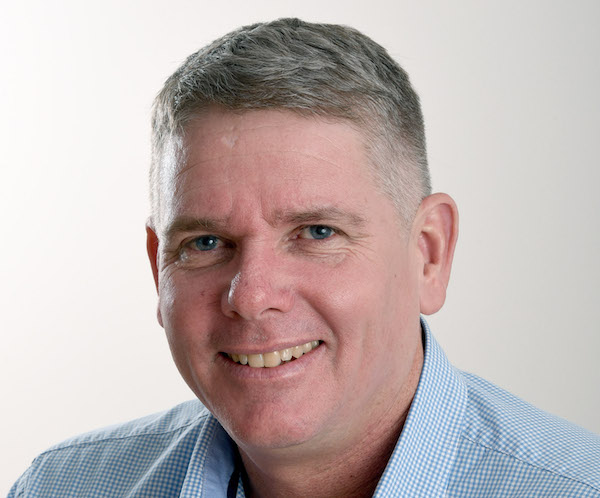 Redflow CEO Richard AirdAustralian battery company Redflow Limited has achieved a second manufacturing milestone by successfully producing the first battery electrode stacks from its new factory in Thailand.
The battery stack is a critical part of the Redflow ZBM2 zinc-bromine flow battery, containing electrodes that charge and discharge the battery by "plating" and "deplating" zinc on a membrane - a process that can sustain 10 kilowatt-hours of energy storage capacity throughout the battery's operating life. Redflow produced its first battery components from the factory last month.
ASX-listed Redflow (ASX: RFX) reports that the factory has set up and qualified its battery stack machines and processes, optimising them for Thai environmental conditions.
Redflow Limited Managing Director and CEO Richard Aird said assembly of the battery stacks in Thailand had gone according to plan. "The manufacturing team is very happy with the consistent quality and acceptable yield metrics of the stack line," he said.
As per the timeline outlined at Redflow's 2017 Annual General Meeting, achieving this battery stack milestone means that Redflow's Thai factory is on track to progressively validate quality components and sub-assemblies so it can produce complete batteries by June 2018.
Redflow last year decided to relocate its battery manufacturing from North America to Thailand, to be closer to its most lucrative markets, in Australia, Oceania and southern Africa, and to reduce production costs. Redflow's Thai subsidiary has signed a three-year lease on a 1500-square-metre building at the Hemaraj Chonburi Industrial Estate, part of the IEAT free trade zone, 110km southeast of Bangkok and 25km from the Laem Chabang deep sea container port.
For media assistance, call John Harris on +61 8 8431 4000 or email john@impress.com.au.
About Redflow www.redflow.com
Redflow's unique zinc-bromine flow batteries are designed for stationary energy storage applications ranging from its ZCell residential battery to its scalable ZBM2 batteries for industrial, commercial, telecommunications and grid-scale deployment. Redflow Limited, a publicly-listed company (ASX: RFX), produces high energy density batteries that are sold, installed and maintained by an international network of system integrators. Redflow batteries offer unique advantages including 100 per cent depth of discharge, tolerance of ambient temperatures as hot as 50 degrees Celsius and sustained energy storage of 10 kilowatt-hours (kWh) throughout their operating life.
Related News
Redflow raises A$18.1M to grow battery sales

Redflow Chairman Brett Johnson Australian energy storage company Redflow Limited (ASX: RFX) today announced it will raise $18.1 million in equity capital to scale up battery produ...