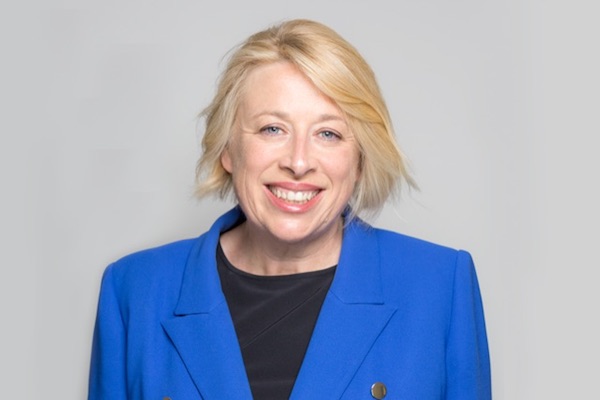 New Redflow non-executive director Jenny MacdonaldAustralian battery company Redflow Limited (ASX: RFX) has recruited senior financial executive and director Jenny Macdonald to its board as it prepares to start production in Thailand.
Sydney-based Ms Macdonald has extensive experience working for ASX-listed and global companies at the CFO and general management level. She is on the board and audit committee of API, the parent company of Priceline Pharmacy, Soul Pattinson Chemist and Pharmacist Advice. Previous roles include non-executive director for hipages and Fitted for Work; CFO and interim CEO at Helloworld Limited; and CFO and General Manager International with REA Group.
Earlier this year, the Redflow board appointed former Santos Managing Director and CEO David Knox as a non-executive director and experienced public company director and former Qantas general counsel Brett Johnson as its independent non-executive chairman.
Brett Johnson said recruiting Jenny Macdonald demonstrated the company's commitment to continued board renewal. "Jenny brings a proven track record in formulating and implementing strategy and maximising the operational efficiency of a company," he said.
"Jenny will also chair the Redflow Audit Committee and assist the board in the financial management of the company. Her strong financial and commercial acumen, including highly developed leadership abilities from working collaboratively at the board level and with senior executives, are valuable skills for Redflow as we pursue our ambitious growth plans."
At today's board meeting, long-time Redflow non-executive director Bruce Brown stepped down after a five-year tenure which saw the company launch its world-leading zinc-bromine flow battery technology in international markets. "We are grateful for Bruce's contribution over many years and thank him for his leadership of the Audit Committee," said Mr Johnson.
In addition to Mr Johnson, Ms Macdonald and Mr Knox, the Redflow board now comprises Managing Director and CEO Richard Aird, deputy chairman Howard Stack and non-executive director Simon Hackett.
Redflow is a listed company that produces zinc-bromine flow batteries which offer unique advantages over legacy energy storage chemistries, including 100 per cent depth of discharge, sustained energy storage capacity throughout its operating life, and components that are easily recycled or reused. Learn more about the benefits of Redflow's zinc-bromine flow batteries by clicking here.
Redflow has established its Thai battery factory at Hemaraj, 110km southeast of Bangkok and 25km from the Laem Chabang deep-sea container port. The company, which is already manufacturing core battery components at the factory, is on track to produce battery stacks from Thailand next month and to manufacture complete batteries by June 2018, after which it will scale up production.
Ms Macdonald said she looked forward to contributing to Redflow's development. "Redflow has uniquely valuable technology in the rapidly growing energy storage sector," she said.
"I'm very keen to add my skills and experience to assist the board with charting a path so that this great Australian-developed technology achieves the success that it deserves."
For media assistance, call John Harris on +61 8 8431 4000 or email john@impress.com.au.
About Redflow
Redflow's unique zinc-bromine flow batteries are designed for stationary energy storage applications ranging from its ZCell residential battery to its scalable ZBM2 batteries for industrial, commercial, telecommunications and grid-scale deployment. Redflow Limited, a publicly-listed company (ASX: RFX), produces high energy density batteries that are sold, installed and maintained by an international network of system integrators. Redflow batteries offer unique advantages including 100 per cent depth of discharge, tolerance of ambient temperatures as hot as 50 degrees Celsius and sustained energy storage of 10 kilowatt-hours (kWh) throughout their operating life.
Related News
Former Santos CEO joins Redflow board

New Redflow board member David KnoxAustralian energy storage specialist Redflow Limited has recruited former Santos Managing Director and CEO David Knox to its board of directors a...
Redflow to miners: Store energy to cut costs

Australian energy storage specialist Redflow has advised the country's beleaguered mining companies to deploy renewable energy with on-site power storage to cut energy costs ...
ZCell shines with Selectronic

Redflow CEO Simon HackettAustralian battery company Redflow Ltd today announces that its new ZCell battery is compatible with the SP PRO battery inverter from Melbourne-based elect...
Redflow extends battery warranty to 10 years

Australian energy storage specialist Redflow Limited today announces that it has extended the warranty for its 10 kilowatt hour (kWh) ZBM2 and ZCell zinc-bromine flow batteries to ...