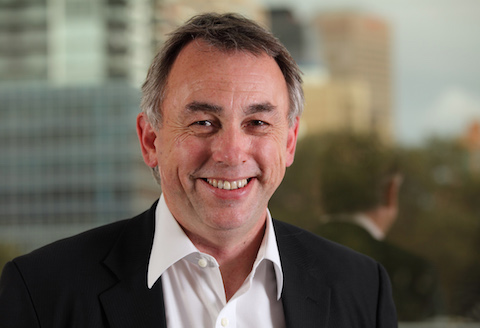 Australian battery manufacturer Redflow Ltd has appointed experienced technology industry executive Patrick Tapper to its board of directors, just one week before its residential battery launch.
With more than 25 years experience in the telecommunications, technology, media, and entertainment industries, Mr. Tapper will hold a non-executive role as ASX-listed Redflow (ASX: RFX) starts its next phase of growth.
Mr. Tapper, a Fellow of the Australian Institute of Company Directors, already holds non-executive director roles with Silver Chef Ltd (ASX: SIV), Acurus Pty Ltd, and SYC Ltd. He previously worked with Redflow Executive Chairman Simon Hackett from 1998 to 2013 at Internode, where he was CEO and Executive Director.
Simon Hackett said Mr. Tapper brought a wealth of business experience and insight to the Redflow board. "Pat has an in-depth knowledge of what's needed to build organisations as they grow," he said.
"With Redflow about to launch its residential battery product, the board believes Pat's experience and insight will make a valuable contribution."
Recent research from US-based IHS Technology states that Australia's energy storage market will grow from less than 500 battery installations in 2015 to more than 5000 systems in 2016, as households seek to use energy storage to avoid increasing electricity costs.
This will make Australia one of the top five global markets for energy storage in 2016, after the US, Japan, Germany and the UK. IHS predicts that between 2016 and 2018, Australia's residential and commercial energy storage demand will double each year, leading to as many as 30,000 Australian households having solar photovoltaic energy storage systems by 2018.
Patrick Tapper said he was delighted to join the Redflow board. "Redflow is an exciting company that has commercialised a world-leading energy storage system," he said.
"I look forward to working with Simon and the board to make sure that Redflow delivers its flow batteries to residential, commercial and energy utility companies in Australia and worldwide."
About Redflow
Redflow is an energy storage specialist that has developed the world's smallest flow batteries. Redflow's Zinc Bromide Module (ZBM) flow batteries are designed for a variety of power storage applications from residential, commercial and telecommunications to grid-scale deployments by utilities. Redflow is a publicly listed company (ASX: RFX) that operates R&D facilities in Australia, as well as offices in the US and Europe. Produced in North America by Flex, one of the world's largest largest supply chain solution companies, Redflow's high energy density batteries are sold, installed and maintained by a global network of system integrators. For more about Redflow, visit www.redflow.com.
Related News
Redflow continues board renewal

New Redflow non-executive director Jenny MacdonaldAustralian battery company Redflow Limited (ASX: RFX) has recruited senior financial executive and director Jenny Macdonald to its...