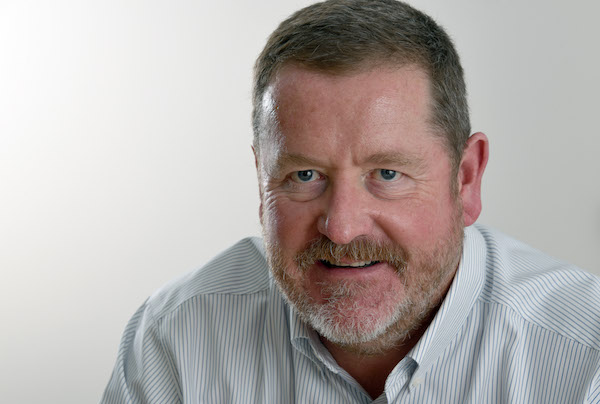 Redflow Chairman Brett JohnsonAustralian battery company Redflow Limited will start manufacturing battery components at its new factory in Thailand next month, the company Chairman Brett Johnson told today's 2017 Annual General Meeting in Brisbane.
"We are expecting to commence the initial manufacture of components for our electrode stacks during December and are on-track to have manufactured our first complete electrode stack by the end of January 2018," Mr Johnson told shareholders at the AGM.
"These new stacks will be shipped to Brisbane where they will be installed on approximately 200 tank sets (without stacks) which were manufactured by Flex. These complete batteries will be tested and supplied to customers to meet existing and new orders.
"While our initial focus will be on the manufacture of stacks for these existing Flex tank sets, we will progressively validate high quality components and sub-assemblies until ultimately producing complete, fully tested batteries in our Thai factory. This milestone is planned for June 2018. We will then be able to ramp-up production in Thailand in line with customer demand. Once fully operational and orders warrant it, the manufacturing line should be able to manufacture up to 250 complete batteries a month.
"Should demand increase beyond that volume, the capital cost involved to establish a second manufacturing line is not problematic."
Redflow Non-Executive Director and former CEO Simon Hackett, who remains fully engaged with Redflow as a champion for the company's world-leading energy storage technology, provided the meeting with a brief technical presentation about deploying Redflow batteries including the redesigned Redflow LSB (Large Scale Battery) at his Adelaide office, Base64.
Redflow CEO Richard Aird answered questions about the new factory in Thailand. Other directors at the AGM included Deputy Chairman Howard Stack, Audit Committee Chair Bruce Brown, David Knox and Patrick Tapper, who today resigned from the board due to other major work commitments.
Mr Johnson said Redflow was at an important crossroad. "It has successfully designed, developed and commercialized the world's smallest zinc-bromine flow battery – the 10kWh ZBM2," he said.
"We have been able to demonstrate that Redflow batteries work in the real world and have received significant interest in and commercial orders for the product. This has been clearly demonstrated by the 160+ batteries ordered to date by the NZ integrator, Hi-Tech Solutions, being progressively installed in a variety of on and off-grid communication tower sites spread across a Pacific island nation.
"Our major issue today is not our battery technology, it is our ability to manufacture a sufficient number of complete batteries to give our customers the confidence to place significant orders.... I'm pleased to report that the transfer of the Redflow owned manufacturing equipment from North America to Thailand is progressing well and is on budget. We have partnered with a long-term supplier, MPTS, which will provide and manage the trained labour force required to operate the factory.
"I understand that shareholders have heard many times that Redflow is poised for success. I believe that today we have a settled battery design, are managing our own supply chain and will have access to a trained, expert manufacturing labour-force supported by our own manufacturing management team. The Board and management are confident that we will be producing well-made and reliable Redflow batteries in substantial numbers during the second half of 2018."
A copy of Mr Johnson's full presentation to the meeting is available on the Redflow website by clicking here while Simon Hackett's presentation can be viewed by clicking here.
For media assistance, call John Harris on +61 8 8431 4000 or email john@impress.com.au.
About Redflow
Redflow's unique zinc-bromine flow batteries are designed for stationary energy storage applications ranging from its ZCell residential battery to its scalable ZBM2 batteries for industrial, commercial, telecommunications and grid-scale deployment. Redflow Limited, a publicly-listed company (ASX: RFX), produces high energy density batteries that are sold, installed and maintained by an international network of system integrators. Redflow batteries offer unique advantages including 100 per cent depth of discharge, tolerance of ambient temperatures as hot as 50 degrees Celsius and sustained energy storage of 10 kilowatt-hours (kWh) throughout their operating life.
Related News
Redflow powers up for battery battleground

Australian company Redflow is charged up to meet growing demand for robust long-life batteries that enable both homes and businesses to store electricity generated by their solar p...
Simon Hackett reveals home battery benefits

Simon Hackett with his Redflow home energy storage systemWhen 1.7 million South Australians lost power in late September, the family of Redflow CEO Simon Hackett in suburban Adelai...