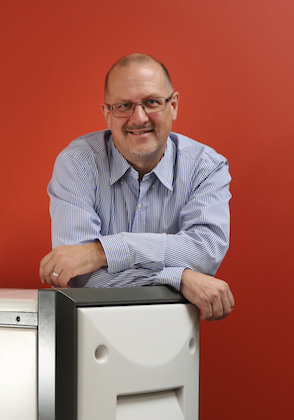 Redflow CEO Simon HackettAustralian battery company Redflow Limited has welcomed Tesla's proposal to deploy a 100 megawatt hour (MWh) battery farm in South Australia to help solve the State's power problems.
Redflow CEO Simon Hackett said Tesla's ambitious pitch demonstrated the growing maturity of energy storage systems. "We believe that batteries have an integral role to play in the successful exploitation of renewable energy sources," he said.
"Elon Musk's promise to deploy 100 MWh of batteries for SA in 100 days is a big challenge, even for a US$40 billion company like Tesla. Redflow, which by contrast is a A$90 million company, is not configured to produce the required volume of batteries in the proposed timeframe.
"The issue here is not Redflow versus Tesla, it is about renewables and energy storage demonstrating their capacity to technically and affordably replace fossil fuels. I'd love to see a system of that scale running on the South Australian grid as soon as possible."
For media assistance, call John Harris on +61 8 8431 4000 or email john@impress.com.au.
Related News
Redflow continues Board Renewal

John LindsayAustralian energy storage company Redflow Limited (ASX: RFX) is pleased to announce that it has today appointed technology expert and businessman John Lindsay to the bo...
Mossel Bay goes carbon neutral with Redflow

Redflow Global Sales Director Andrew KempsterMossel Bay Municipality in the Southern Cape province of South Africa has eliminated the carbon footprint of its Technical Services Dep...