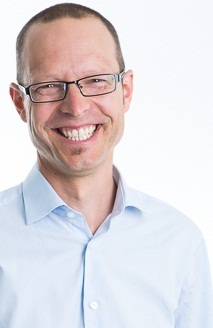 Craig WilkinsConservation SA CEO Craig Wilkins has slammed the potential $600 million price tag to investigate the idea of SA permanently storing high level radioactive waste from around the world.
Mr. Wilkins was responding to media reports that a consultant working on the Royal Commission has revealed that the State Government will need to find as much as $600 million to plan a nuclear waste dump - even if the project never gets off the ground.
"$600m is an extraordinary amount of money for taxpayers to spend on an idea that is very unlikely to proceed in the face of significant community opposition," said Mr Wilkins.
"The only people likely to get rich on this scheme are consultants who are set to make a fortune trying to identify possible sites.
"The problem is, the biggest barrier - trying to convince the community that it will be safe - can only be tackled once as much as $600 million has been spent on the next phase of technical investigation. There is a very real risk that this money will be completely wasted.
"If $600m of Federal or State Government funding is on the table, there are many better ideas than our State becoming the world's nuclear tip that will deliver many more jobs and community benefits.
"There is a massive opportunity cost in going further down the nuke dump path. Every dollar we spend on investigating this idea is one less dollar available to spend on better ideas that enhance rather than hurt our State's reputation."
Media contacts
For community concerns about the SA nuclear waste dump, visit http://www.nodumpalliance.org.au/.
To interview Craig Wilkins, call John Harris on 08 8431 4000 or email john@impress.com.au.
About Conservation SA (The Conservation Council of South Australia)
The Conservation Council of South Australia (Conservation SA) is committed to protecting, restoring and conserving South Australia's natural environment and advocating for a more sustainable future for our state. Conservation SA was established in 1971 to provide a shared voice for community environmental organisations from across South Australia. As the state's peak environment organisation, we represent 90,000+ people in around 60 environment related community groups across SA. To learn more, visit http://www.conservationsa.org.au/.
Related News
Surface nuclear waste spurs community concern

Port Augusta expo to explore community concerns about proposed SA nuclear waste dump from September 2-4, 2016 Conservation SA CEO Craig WilkinsCommunity concern is mounting about ...