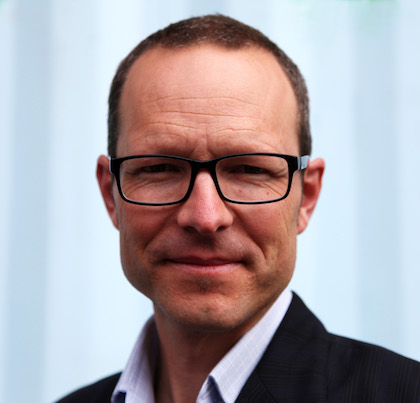 Craig WilkinsA nuclear waste repository under construction in Finland has few lessons for the global high level nuclear waste dump proposed for SA warns the state's peak environment body, Conservation SA.
Conservation SA CEO Craig Wilkins said there were so many differences between the Finnish and the SA nuclear waste plans that the Premier's current study trip there would provide little insight. "Comparing Finland to South Australia is a waste of time as the two nuclear dump plans are completely different," he said.
"It's like comparing apples and oranges - or in this case, lemons. If the Premier wants to see an operating deep underground nuclear waste facility, he should go to New Mexico's $25 billion Waste Isolation Pilot Plant in the US – which has a very instructive history.
"The New Mexico plant is the only real life example anywhere in the world of an operating deep underground repository. The problem is, it's currently shut down after an explosion and fire and facing a potential clean-up bill of billions more.
"The site in Finland is still being built. Shouldn't we at least wait until the Finns finish their dump and can show it works before we set out to build a nuclear waste dump 20 times that size?" he asked.
Six major differences between SA and Finland
1/ Size
The SA proposal is 20 times larger. The Finnish facility is designed to take 6500 tonnes of waste. SA proposes taking on 138,000 tonnes – which is like comparing the new Royal Adelaide Hospital with a country hospital.
2/ SA's short consultation time
Finland has taken 30 years of community consultation and development to date. In South Australia we've barely had 18 months.
3/ Above ground storage in SA
Finnish waste will go straight from nearby cooling ponds to underground storage. Importing waste to Australia involves thousands of kilometres of travel on ships – about one ship every 3-4 weeks for the next 70 years – and on land, with decades of stockpiling nuclear waste above ground. SA will need to build four or five purpose-built facilities from scratch while the Finns need build one new facility.
4/ Finnish dump is not finished
Finland has not even finished building its nuclear waste facility, let alone proved it can safely operate it. The Finnish facility will not actually start to take waste for permanent storage for years.
5/ Experience & expertise
Finland has managed high level nuclear waste for decades. SA hasn't even got a central repository for low level nuclear waste. Yet, the SA plan is to take on material that no-one else in the world – including the US and Germany – has shown they can keep safe for the time it remains dangerous to humans. South Australian citizens are being told we can do it faster, cheaper, at much larger scale and make a massive profit at the same time – all without any experience or decades of trained people through our University system.
6/ SA is chasing dollars
The Finnish facility will only take its own domestic waste. They have a problem they have no choice but to try and fix. SA doesn't have a problem with high level nuclear waste. The Royal Commission says we should do this as a business to make a profit. Therefore, the ability to spend big on safety is limited because the more money we spend on safety the less profits (if any) we make.
Mr Wilkins said one thing was likely to affect SA in the same way as Finland - cost blowouts. "The cost of Finnish nuclear facilities have blown out by billions of dollars," he said.
"That's not surprising as virtually every new nuclear-related build anywhere in the world goes well over budget. However, if SA experiences a similar cost blow-out to Finland, that will virtually guarantee no profits at all for our State, potentially sending South Australia bankrupt."
More information:
For community concerns about the SA nuclear waste dump, visit http://www.nodumpalliance.org.au/.
To interview Craig Wilkins, call John Harris on 08 8431 4000 or email john@impress.com.au.
About Conservation SA (The Conservation Council of South Australia)
The Conservation Council of South Australia (Conservation SA) is committed to protecting, restoring and conserving South Australia's natural environment and advocating for a more sustainable future for our state. Conservation SA was established in 1971 to provide a shared voice for community environmental organisations from across South Australia. As the state's peak environment organisation, we represent 90,000+ people in around 60 environment related community groups across SA. To learn more, visit http://www.conservationsa.org.au/.
Related News
New CEO for Top Tourist Parks

Australia's largest tourist park marketing & member service organisation Top Tourist Parks of Australia (TTPA) has a new national CEO from the allied caravan and camping indust...