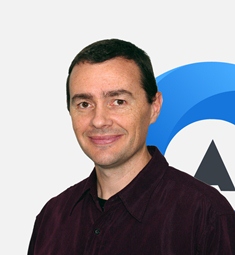 Adelaide IT entrepreneur Michael O'Loughlin spent nearly two days last week without food to raise funds for the World Vision 40 Hour Famine.
Michael started his embargo on eating after he was roped in to support enthusiastic youngsters in the youth group of his local church who want to make the world a better place.
Michael said his 40-hour fast was intended to raise awareness as well as funds for World Vision. "I've decided to do my bit help bring hunger down by doing the 40 Hour Famine and raising money for World Vision's work in some of the poorest parts of the world," he said.
"It seems a bit funny to try to reduce world hunger by going hungry, but it's a great cause and I've had a lot of encouragement, much of it from friends who've informed me what they're having for lunch.
"The more people who know about this great cause the better, so I'd urge everyone to become involved, either as a sponsor or as a participant next year."
Michael is co-founder and CIO of Adelaide-based business software and web specialists Alltraders.
If you'd like to support Michael's 40 Hour Famine fundraising, visit https://40hf2014.everydayhero.com/au/michael-76
Related News
Alltraders hosts July Joomla pizza meet

Specialist software development company Alltraders tomorrow pays homage to its website design origins by hosting the July user group meeting in Adelaide for the Joomla! open source...