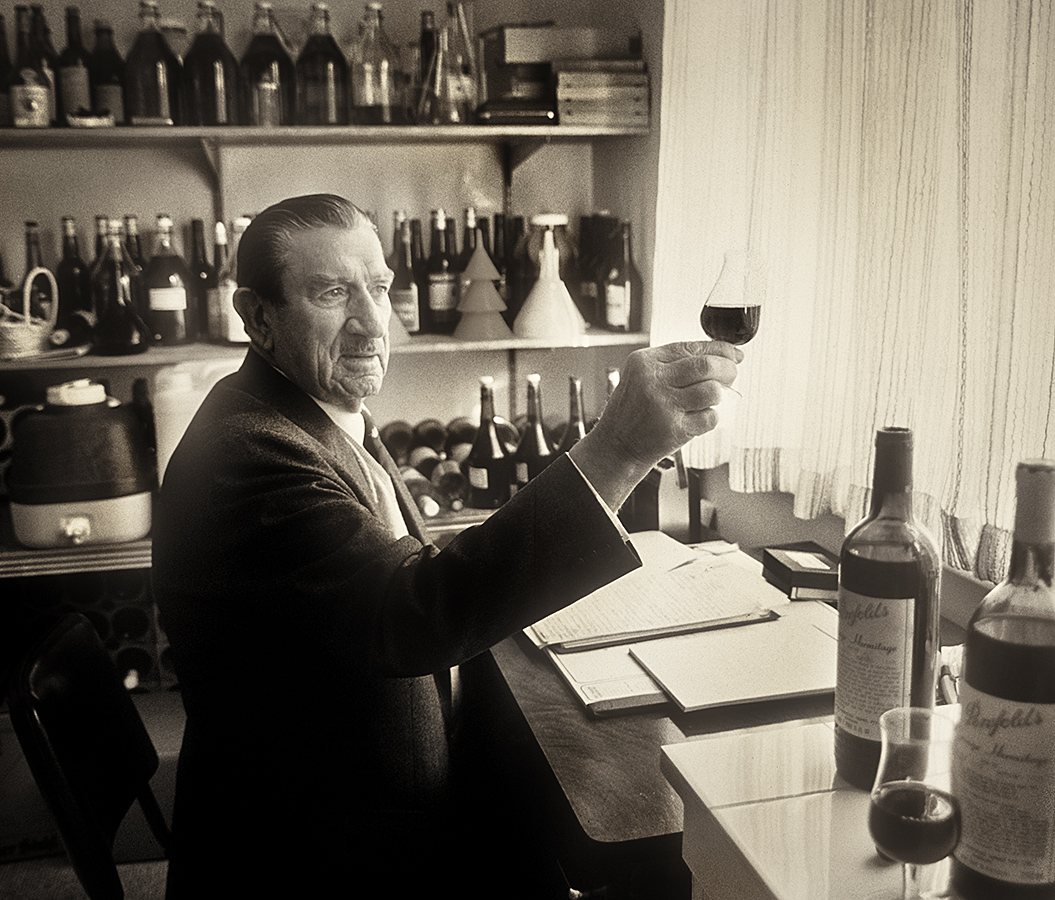 Overwhelmed. Humbled. Two words ricocheting around the world of wine writer Philip White. Even those Whitey has glared at with gimlet eye and wounded by the rat-a-tat of his keyboard have come forward with offers of assistance, including cash.
Then there are mates like award-winning photographer Milton Wordley, who has been a lightning rod for the volunteer squad meeting Whitey's (almost!) every need as he undergoes punishing cancer treatment.
Milton causes goodwill to pour in from all angles. And so came to pass last week Milt's blog,
People of Wine: 10 Questions
, broadcasting news about the Langtons Fine Wines online wine auction for Whitey's medical and other expenses.
More Samaritans got struck by blog lightning. One of them is Sandie Coff, daughter of Penfold's legend Max Schubert (pictured above). Result: A donated bottle of 1976 Grange signed by Max, who was a great mate and mentor to Whitey.
To read Chapter Two of The Whitey Chronicles - Robbie Brechin's biography of wine writer Philip White to be published later this year by Wakefield Press -
click here
or visit Robbie's blog at
www.robbiebrechin.com
.