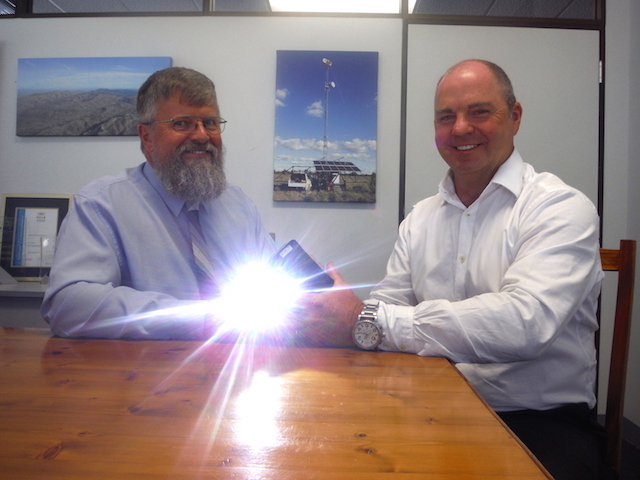 Adelaide-based communications specialist MIMP connecting solutions has started its 30th year in business on a roll, after doubling in size during the past two years.
Established in 1985, the privately owned company has doubled its headcount to nearly 30 employees since 2013, driven by strong demand for its expertise in installing and maintaining wireless networks.
With its head office in Richmond, MIMP has undertaken ground-breaking projects throughout Australia including Adelaide's first Internet-enabled buses; building a multicast mesh wireless network to make Darwin's streets safer; and deploying a 480km wireless network in regional Queensland. MIMP has also actively worked to link up remote SA communities such as Arkaroola.
MIMP CEO Allan Aitchison said demand for the company's services came from the growing ubiquity of communication networks. "When we started, Telecom had the only national network and a handful of businesses had networked computers in their office," he said.
"Today, even our homes are plugged into multiple networks - 3G, 4G, telephony, pay TV, the Internet - so MIMP has grown in both size and expertise to meet the demand from organisations that want to use this network technology to work more efficiently.
"What makes MIMP stand out is that we love solving difficult problems, whether that's providing wireless communications for a mine in the outback or linking up aged care homes across metropolitan Adelaide."
Despite three decades of boom and bust cycles in the technology industry, MIMP has steered a sure course from the day it was founded by managing director Doug Mackie.
Indeed, Doug came up with the company's name before the business was even conceived. During a backpacking holiday in Europe, he told a bunch of friends in an English pub that if he ever started a business, he'd call it MIMP - which stood for Money In My Pocket.
Later in that trip, Doug visited an electronics trade show in Germany where he had to register under a business name, so he wrote down "MIMP" and gave the address and fax number of his father's veterinary clinic in Adelaide. Six months later, Doug was back home when faxes offering the latest communications technology started rolling off his father's fax machine - so he set up MIMP for real.
Doug, who remains actively involved in the business, said he believed MIMP's best years were still ahead of it. "We are very confident about the next 12-24 months," he said.
"We've been involved in networking since the industry was in its infancy, but it has now come of age. We've got the team, the experience and the agility that makes us an attractive partner for both Australian and multinational companies.
"What I love about MIMP is the pride all of our employees have in the company. It's like they own it. Some of our employees have been with us for more than 15 years. Everyone has input into what a project is, so our employees are helping us to grow the business and change it. Done wrong, change management can kill a small company, but, at MIMP, it keeps on making us stronger because our people are behind it."
For media assistance, call John Harris on 08 8431 4000 or email john@impress.com.au.
About MIMP www.mimp.com
MIMP connecting solutions www.mimp.com is an Australian owned company whose total business focus is the supply, installation and support of high capacity wideband digital transmission systems in the competitive business communications market. Established in June 1985, MIMP connecting solutions has provided and installed the transSpot™ passenger information system. Key clients included State and Local Governments, Education, Health, Defence, and large corporations.