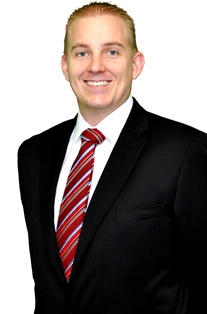 checkmyhouseprice, a new service that provides homeowners with a free professional valuation of their house value, is now available to real estate agents – also for free!
This breakthrough service gives the homeowner the most up-to-date market information on what their property is worth and what properties around them have sold for as well as providing trends, statistics and growth information for their suburb as a whole.
checkmyhouseprice is designed to appeal to real estate agents who are seeking to generate more leads, increase their property listings and, thus, increase their sales. Once a real estate agent signs up for an area, they become the only agent for that suburb with access to the service's website at www.checkmyhouseprice.com.au
The checkmyhouseprice service has been developed by Queensland real estate agent John Hellaby who came up with the concept to attract more property listings to his real estate agency in the south of Brisbane. "Similar services are available, but they are very expensive to use," he said.
"The key point of difference to the competition is that checkmyhouseprice subscriptions are free. It's also easy for them to use because we provide them with the digital files for flyers to print and distribute for their area, so it doesn't eat into their time.
"Rather than charge subscription fees of up to $500 per postcode, we're happy to provide real estate agents with exclusive access to a suburb for free for as long as they generate at least four leads every four weeks and respond to a system-generated lead with 48 hours.
"Homeowners find out about the service through flyers that are dropped in their letterbox by the agent – although we can also handle the printing and distribution of flyers through the online marketing system for a small fee."
Mr. Hellaby said that he had generated an extra $30,000 in commissions after using the system for just three months while it was being developed.
To find out whether a particular suburb is available through checkmyhouseprice, real estate agents should log onto www.checkmyhouseprice.com.au/admin.
For media assistance:
Contact John Harris at Impress Media Australia on 08 8431 4000 or email jharris@impress.com.au
Related News
Davanz delivers energy for business growth

A Queensland-based business with deep energy technology expertise, Davanz, is aiming to accelerate Australia's innovative application of its rich renewable energy resources. ...