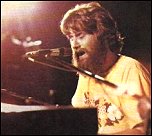 A talented team of performers will create an unforgettable charity concert in Adelaide next month to raise funds for homeless children from the largely forgotten tragedy that hit Kenya this year.
With the calamitous cyclone in Burma followed by the massive earthquake in China, each new disaster causes previous human tragedies to fade in memory although the suffering continues. Kenyan charities are struggling to feed thousands of homeless children each day after the civil strife that swept the east African nation earlier this year.
To raise money to help them, Adelaide businessman and musician Mark Keough has organised a charity Concert for Kenya on Saturday, June 14, at the Prince Alfred College Auditorium in Kent Town.
Headlining this special event is former West Coast US surf singer Chuck Girard - whose hit song Little Honda was launched by the same producer who discovered the Beach Boys - who went on to pioneer contemporary Christian music with his 1970s band Love Song.
With tickets costing $25 a head, the concert promises a night filled with great entertainment. Other artists include Hillsong co-founder and songwriter Geoff Bullock, popular Adelaide performer Mark Peterson and the debut of exciting young singer Tessa D.
Money raised from ticket sales will assist the work of the Mully Children's Family, a not-for-profit organisation in Kenya that has extended its normal work of caring for street kids and HIV orphans to assist children forced from their homes by the community strife that has hit Kenya this year.
After a disputed presidential election in December last year, 1500 people were killed while more than half a million were displaced by political violence that racked the country for three months. A large number - many of them children - remain in living in Internally Displaced People's (IDP) camps.
Kenya-based Mully Children's Family is working at the country's largest IDP camp, in the Rift Valley city of Eldoret, where more than 19,000 people have taken shelter. Since mid-January, Mully Children's Family has provided daily hot lunches for around 7000 children at the camp.
Mark Keough said tragedies in Burma and China had swept Kenya's problems into the background. "It really hit my heart that the Mully family is struggling to feed thousands of children each day," he said.
"We've put this concert together on a voluntary basis, with the only expenses relating to fees for airfares and promotional costs. We want to get the word out in order to fill all 800 seats at the auditorium, so we can send as much money as possible to help these kids in Kenya."
About the Mully Children's Family (MCF)
MCF was founded in 1989 by successful businessman, Charles Mully, who had built a commercial empire after being born into poverty. Since then, Mr. Mully has sold these business interests to channel all his resources into caring for the street children, orphaned, abandoned and neglected.
More about the Concert for Kenya
The Concert for Kenya will start at 7pm on Saturday, June 14 in Prince Alfred College Auditorium, Kent Town. Tickets are available from VenueTix for $20 or $25. Performers include:
Legendary American pop performer Chuck Girard, formerly of The Hondells and pioneering Christian band Long Song. More at www.chuck.org.
Singer, songwriter and Hillsong co-founder Geoff Bullock
CCLI Top 50 artist Mark Peterson, who is also music director at Holy Trinity Church Adelaide and
Singing sensation debutante Tessa D.
Media assistance
Impress Media Australia is honoured to volunteer services to support the Concert for Kenya.
For media assistance, call John Harris on (08) 8431 4000 or email jharris@impress.com.au.
Related News
Anthill hunts for hungry young Croweaters

Business magazine Australian Anthill is calling for young South Australian entrepreneurs to wave the State's piping shrike flag in nominations for its annual 30under30 competit...
Kid-friendly guide aims to ease petrol pain

Enterprising Adelaide mother-of-three Sheree Hyde has launched an innovative business that aims to take the pain out of parenting at a time of soaring petrol prices and home i...