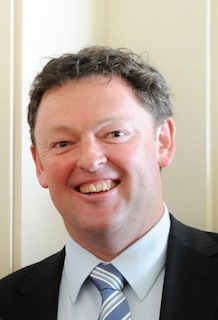 Enterprise Resource Planning (ERP) software specialist EBS (Evolution Business Systems) has strengthened its success in the Not For Profit sector by winning Australian Drug Foundation as a Microsoft Dynamics NAV customer.
The Melbourne-based Australian Drug Foundation is one of Australia's leading bodies committed to preventing alcohol and other drug problems in communities around the nation.
Celebrating 50 years of service to the community, Australian Drug Foundation reaches more than a million Australians through community sporting clubs and also works with people in governments, workplaces, healthcare settings and schools, offering educational information and health campaigns.
For EBS, its success with Australian Drug Foundation adds to the company's presence in the Not For Profit sector, joining existing customers including CentraCare Ballarat and Melba Support Services.
EBS Managing Director Paul Woods said the new financial management system would help Australian Drug Foundation achieve its objectives. "The foundation is working to prevent alcohol and other drug problems in communities," he said.
"EBS and Microsoft Dynamics NAV will provide Australian Drug Foundation with the ability to maintain detailed financial control through automated reporting that can be tailored to specifically meet their needs."
Microsoft Dynamics NAV is a business solution that delivers comprehensive business management functionality for small and midsize businesses and organisations. NAV is a unique combination of financial controls, CRM, business intelligence, collaboration and communication tools that connects the many moving parts of an organisation, providing better visibility into and control over what's going on within a business.
Paul Woods said Australian Drug Foundation extended his company's presence in the Not For Profit sector. "We're currently developing an important niche around NFPs," he said.
"These organisations face similar challenges, in terms of having comprehensive reporting requirements without wanting to incur unnecessary administrative overheads. We've found NFPs are happy to share their experiences, so word has got around that EBS is a proven partner for NFP organisations."
For media assistance, call John Harris on 08 8431 4000 or email john@impress.com.au.
About Evolution Business Systems (EBS) http://www.ebsys.com.au
Evolution Business Systems (EBS) specialises in business management solutions that give you the freedom to focus on your business. EBS does this by automating your core business processes and integrating your specialist business applications to deliver the right financial management solution. With deep expertise in leading financial applications including Arrow Financials and Microsoft Dynamics™ NAV, EBS works beside clients to ensure their software solves problems rather than creating more. EBS has a detailed implementation strategy that is tailored to customers in terms of timelines, requirements, risks and responsibilities as well as project variations and external requirements. While it does not sell or support hardware or site network environments, EBS informally partners with selected specialists in these areas to provide clients with a "total solution".'
Evolution Business Systems Pty Ltd
PO Box 1115, Camberwell, VIC 3124
p 1300 303 973
f 1300 858 973
e info@ebsys.com.au
w http://www.ebsys.com.au
Related News
Melba leads in tailored care with EBS & NAV

Victorian disabilities care group Melba Support Services has become an Australian leader in delivering support services tailored to the needs of each individual since using Microso...