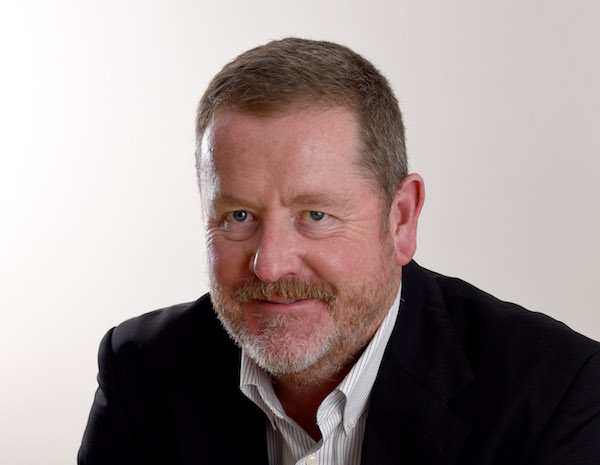 Redflow Chairman Brett Johnson
Australian energy storage company Redflow Limited (ASX: RFX) today announced it will raise $18.1 million in equity capital to scale up battery production and to grow Australian and international sales.
The Brisbane-based company is raising the funds through a combination of a placement to new investors and a fully underwritten rights issue offered to all current shareholders.
Redflow Chairman Brett Johnson said Redflow had made significant progress in the past six months. "We've opened our new wholly-owned manufacturing facility in Thailand which is making quality battery stacks," he said.
"We now have the ability to manufacture and supply quality batteries in predictable quantities. The current plan is to increase our manufacturing capacity in Thailand so we can manufacture as many as 90 complete batteries a month by June 2018 and, subject to demand, scale up production to as many as 250 batteries by December 2018. We've also appointed a new Chief Executive Officer, Tim Harris, who has extensive international business experience in the telecommunications sector.
"The ability to manufacture quality batteries and Tim's appointment permits Redflow to invest in the development of a well-articulated growth strategy focusing on the sales, marketing and support infrastructure the company requires to successfully penetrate the international energy storage market.
"This growth strategy will include the identification of potential sales, marketing and manufacturing joint venture partners. We are also focused on continued reduction in the manufacturing cost of the Redflow battery."
Redflow will invest the additional working capital in this growth strategy as well as manufacturing, raw materials, inventory and cost reduction.
The company is raising a total of $18.1 million before transaction costs, comprising $7.5 million through a placement to new investors and a further $10.6 million through a fully underwritten non-renounceable entitlement offer to all current shareholders.
Mr Johnson said the board had decided to raise most of the new capital through an entitlement offer to permit existing shareholders to participate in this growth phase for Redflow. "This is a key reason the issue price has been set at the same ten cents per-share as the 2017 placement," he said.
"The Redflow board fully supports the entitlement offer. Redflow's largest shareholder and non-executive director Simon Hackett will invest more than $1.8 million to take up his full rights in the entitlement issue. Tim Harris will take part in the capital raising by supporting the underwriting of the entitlement offer.
"To date, shareholders have invested in development of the Redflow battery and in the creation of a manufacturing facility. We believe we are positioned now to transition from a research & development company into a fully operational manufacturing, sales, marketing and product support organisation."
Redflow remains focussed on selling its ZBM2 and ZCell zinc-bromine flow batteries through an authorised partner network in Australia and internationally to customers for telecommunications, commercial & industrial and high-value and off-grid residential energy storage applications. Redflow will focus on key markets across Africa, Asia Pacific and Australasia.
Mr Johnson reported that Redflow is also actively investigating strategic opportunities in China after being approached by several Chinese entities. "China is forecast to be one of the largest single markets for energy storage, accounting for as much as 70 per cent of the Asia-Pacific market," he said. "We will continue to engage with selected parties to assess potential partnership options."
For media assistance, call John Harris on +61 8 8431 4000 or email john@impress.com.au.
About Redflow www.redflow.com
Redflow Limited, a publicly-listed Australian company (ASX: RFX), produces ZCell and ZBM2, small flow batteries which tolerate daily hard work in harsh conditions. Redflow's 10kWh zinc-bromine flow batteries are designed for high cycle-rate, long time-base stationary energy storage applications in the residential, commercial & industrial and telecommunications sectors, and are scalable from a single battery installation through to grid-scale deployments. Redflow batteries are sold, installed and maintained by an international network of energy system integrators. Redflow's smart, self-protecting batteries offer unique advantages including secure remote management, 100 per cent daily depth of discharge, tolerance of high ambient temperatures, a simple recycling path, no propensity for thermal runaway and sustained energy delivery throughout their operating life.
Related News
Redflow continues board renewal

New Redflow non-executive director Jenny MacdonaldAustralian battery company Redflow Limited (ASX: RFX) has recruited senior financial executive and director Jenny Macdonald to its...