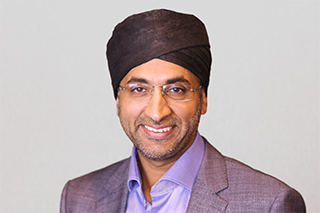 Centrify Chief Product Officer Bill MannCentrify, the leader in securing hybrid enterprises through the power of identity services, overnight announced it is maintaining its long record of delivering day one support for macOS and iOS releases.
Centrify Identity Services, which includes Application and Endpoint Services, delivers day one support for the just-released iOS11 and will also provide day one support for macOS High Sierra for Macs, which Apple has scheduled for release on Monday next week (September 25).
This continues Centrify's long-standing track record of delivering day one support for macOS and iOS releases, enabling organisations to confidently adopt the latest Apple technology while using Centrify to address enterprise mobility and BYOD challenges.
As users increasingly seek to access cloud apps from any Apple device - including Macs, iPhones and iPads - the onus is on IT to deliver secure access to applications from every device. Centrify customers can rest assured that as users upgrade to the new iOS 11 and macOS High Sierra releases, Centrify Identity Services will have them covered.
Centrify chief product officer Bill Mann said Centrify was proud to continue delivering day one compatibility support for the latest macOS and iOS releases. "As Apple continues its rise in the enterprise, Centrify helps to secure access to the boundaryless hybrid enterprise," he said.
"With users accessing data across a myriad of applications, organisations need to completely rethink their security approach, and move away from a legacy static perimeter-based approach to protecting millions of scattered connections. Centrify's mobile-centric identity management solutions let organisations realise seamless, context-aware policy across all the applications, endpoints and devices their users prefer — all from a single integrated solution."
Centrify's Mac and mobile management empowers mobile workers, supports BYOD iniatives and provides secure access to cloud, mobile and on-premises apps with integrated Mac, mobile and identity management. As more employees rely on mobile devices and Macs for work, Centrify equips companies to authorise and manage these devices with consistency. Centrify's smart Mac and mobile management - including application provisioning, automated device configuration, and self-service enrollment - reduces user frustration, lowers helpdesk calls, and ensures uniform security.
For media assistance in Australia and New Zealand, call John Harris on +61 8 8431 4000 or email john@impress.com.au.
About Centrify
Centrify redefines security from a legacy static perimeter-based approach to protecting millions of scattered connections in a boundaryless hybrid enterprise. As the only industry recognised leader in both Privileged Identity Management and Identity-as-a-Service, Centrify provides a single platform to secure each user's access to apps and infrastructure through the power of identity services. This is Next Dimension Security in the Age of Access. Centrify is enabling more than 5000 customers, including over half the Fortune 50 in the US, to defend their organisations. To learn more visit www.centrify.com.
The Breach Stops Here.
###
Centrify is a registered trademark and Centrify Server Suite, Centrify Privilege Service and Centrify Identity Service are trademarks of Centrify Corporation in the United States and other countries. All other trademarks are the property of their respective owners.
Related News
Centrify tightens up admin security for Macs

New Centrify capabilities reduce risk by securing local administrator passwords and simplifying Mac application management with turnkey Munki integration Centrify Senior Director ...
March Privacy Act changes smell of SOX

Australian organisations risk financial and reputational damage if they fail to meet the challenges of this year's Australian Privacy Act changes warns Centrify Regional Director A...