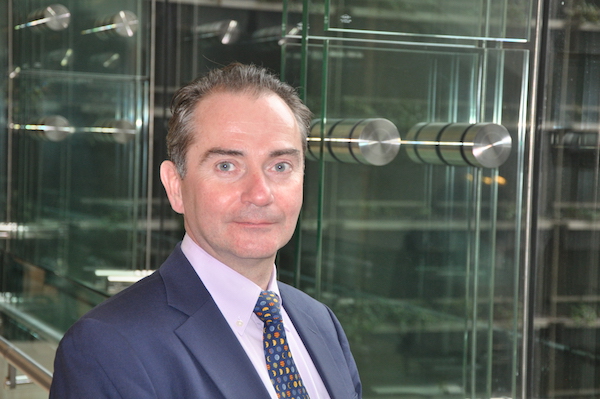 'Security fatigue' is a growing threat to protecting identities and confidential information for businesses and individuals warns Centrify, the leader in securing enterprise identities against cyberthreats.
Centrify's Senior Director APAC Sales Niall King said 'security fatigue' was a form of decision fatigue that caused individuals and employees to take greater risks in their security behaviours online. "A recent study from the US National Institute of Standards and Technology found that most interviewees reported that security fatigue often led them to risky computing behaviour at work and at home," he said.
"Because we're bombarded by an unrelenting onslaught of security decisions, many people fail to pay full attention to security, with some taking the attitude that they're too small to be worth attacking.
"For example, if you buy a product from a new website, you may choose an easy-to-remember password that you've used before because the site is not important. 'Security fatigue' causes this once-off action to lay the path for a habit where password security is an afterthought rather than a serious decision that can have a big impact on your life."
Mr King said it was important to take security seriously because of the growing number of cyberthreats to our online resources such as health records, banking services and ecommerce transactions. "It's possible to trace the origins of many major data breaches to a weak or hacked password that was effectively exploited by bad guys," he said.
"Companies need to recognise that security fatigue is a genuine problem that will impact their employees. It's a fact of life that no one can stay completely alert all the time.
"Identity and Access Management (IAM) is your first line of defence because many major hacks start with compromised credentials. The best way for organisations to combat security fatigue is to make good security actions simple for their employees to follow, through capabilities such as single sign-on access, self-service password resets and mobile-based multi-factor authentication.
"Over time, these repeated actions become good security habits which collectively contribute to building a healthy security culture. So, rather than looking at security fatigue as a problem, companies need to embrace it as an opportunity that equips them to lay the foundation for a secure enterprise."
Centrify walks the IAM walk as well as talking the talk. Earlier this month, Government Security News (GSN) in the US named the Centrify Identity Platform a winner in the Best Identity Management Platform category of its 2016 Homeland Security Awards. Centrify Identity Service improves end-user productivity and secures access to cloud, mobile and on-premises apps via single sign-on, user provisioning and multi-factor authentication (MFA).
For Centrify media assistance in Australia and New Zealand, call John Harris on +61 8 8431 4000 or email john@impress.com.au.
About Centrify
Centrify is the leader in securing enterprise identities against cyberthreats that target today's hybrid IT environment of cloud, mobile and on-premises. The Centrify Identity Platform protects against the leading point of attack used in data breaches ― compromised credentials — by securing an enterprise's internal and external users as well as its privileged accounts. Centrify delivers stronger security, continuous compliance and enhanced user productivity through single sign-on, multi-factor authentication, mobile and Mac management, privileged access security and session monitoring. Centrify is trusted by over 5000 customers, including more than half of the Fortune 50 in the US.
###
Centrify is a registered trademark and Centrify Server Suite, Centrify Privilege Service and Centrify Identity Service are trademarks of Centrify Corporation in the United States and other countries. All other trademarks are the property of their respective owners.