Centrify's privileged access security solution for hybrid cloud simplifies moving infrastructure and apps to Amazon Web Services, while maintaining high levels of security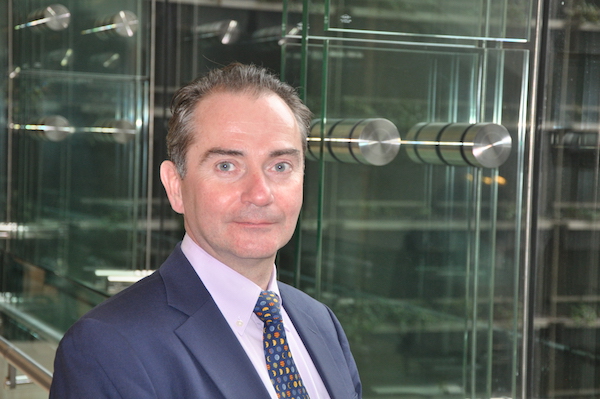 Centrify Senior Director APAC Sales Niall KingCentrify, the leader in securing enterprise identities against cyberthreats, has announced new hybrid cloud capabilities to speed and secure adoption of Infrastructure-as-a-Service (IaaS).
Centrify's solution, including its new Identity Broker, uniquely provides identity freedom, deployment freedom and the most comprehensive capabilities for securing privileged access to infrastructure and apps in a hybrid IT environment.
IaaS platforms such as Amazon Web Services (AWS) provide an excellent layer of foundational security, but the shared responsibility model is clear: Businesses are still responsible for the confidentiality, integrity, and availability of their data in the cloud.
Organisations that store sensitive data in the cloud - 93 per cent according to a recent Forrester survey - need a consistent security model across on-premises and IaaS to reduce the risk of data breach.1 Yet Gartner predicts that 95 per cent of IaaS security failures will be the customer's fault, with more than half of those attributed to inadequate management of identities, access and privileges.2
Centrify Senior Director APAC Sales Niall King, who is in Australia this week, said leveraging built-in IaaS security was a great start, but not a complete solution. "Centrify is the only vendor that comprehensively addresses identity for SaaS, IaaS and on-premises with a single architecture," he said.
"Centrify makes it easy to securely move infrastructure and apps to AWS, and take advantage of the benefits of the cloud, by providing identity freedom, deployment freedom and a single, consistent security model across on-premises and cloud infrastructure and apps."
As IT organisations look to migrate internal servers and applications to the public cloud, they are inhibited by the fact that on-premises workloads are hard-wired to on-premises infrastructure such as Active Directory (AD).
Centrify's new Identity Broker capability provides identity freedom by seamlessly connecting servers deployed in the cloud to the customer's identity provider of choice ― including Active Directory and LDAP directories— without having to replicate complex identity infrastructure in the cloud or set up site-to-site VPNs or one-way trusts and Read Only Domain Controllers (RODCs).
This new capability extends Centrify's robust privileged access security solution for hybrid cloud environments. Centrify's solution simplifies and streamlines the secure adoption of IaaS, implementing and extending AWS security best practices.
Centrify uniquely offers deployment freedom through a single privileged access security solution for hybrid IT that can be deployed as a service, in a private cloud or on-premises. Deployment tools and scripts make it easy for IT admins to deploy the Centrify solution, enrol servers in the Centrify Cloud Service, vault root accounts, and automate setup of user access to servers.
Maintaining security while adopting IaaS doesn't have to mean starting from scratch. Centrify provides guidance on both implementing and extending AWS security best practices leveraging Centrify's solutions. Topics covered include:
Setting up a common security model. Conventional security and compliance concepts still apply in the hybrid cloud. Leverage and extend on-premises access polices to deploy infrastructure and apps quickly and securely in AWS.
Eliminating EC2 key pairs. Minimise attack points by leveraging Active Directory, LDAP and cloud directories such as Google's versus creating local accounts and managing EC2 key pairs for authentication.
Ensuring Accountability. Leverage existing user accounts or federate access to services and resources in AWS. Create fine-grained permissions to resources, and apply them to users through groups or roles.
Implementing least privilege access. Grant users just the access they need in the AWS console, on EC2 instances and to apps. Implement cross platform privilege management for AWS console, Windows and Linux.
Auditing everything. Log and monitor both authorised and unauthorised activity in EC2 instances. Associate all activity to an individual, and report on both privileged activity and access.
Implementing MFA everywhere. Thwart in-progress attacks in AWS. Consistently implement MFA for AWS service management, on login and privilege elevation for EC2 instances, and when accessing enterprise apps.
1 For more information about this survey, please download the Thought Leadership Paper summarising the findings at: http://www.centrify.com/forrester-study
2 Gartner "Mitigate Common IaaS Security Risks With Identity and Access Management" by Felix Gaehtgens, August 2016.
For Centrify media assistance in Australia and New Zealand, call John Harris on +61 8 8431 4000 or email john@impress.com.au.
About Centrify
Centrify is the leader in securing enterprise identities against cyberthreats that target today's hybrid IT environment of cloud, mobile and on-premises. The Centrify Identity Platform protects against the leading point of attack used in data breaches ― compromised credentials — by securing an enterprise's internal and external users as well as its privileged accounts. Centrify delivers stronger security, continuous compliance and enhanced user productivity through single sign-on, multi-factor authentication, mobile and Mac management, privileged access security and session monitoring. Centrify is trusted by over 5000 customers, including more than half of the Fortune 50 in the US.
###
Centrify is a registered trademark and Centrify Server Suite, Centrify Privilege Service and Centrify Identity Service are trademarks of Centrify Corporation in the United States and other countries. All other trademarks are the property of their respective owners.