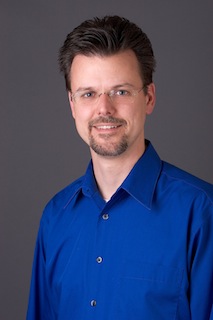 Centrify Corporation, overnight announced that its Centrify User Suite supports the just-released Apple Mac OS X Yosemite operating system for Macs.
This support lets organisations leverage Centrify's proven secure identity service to manage users and devices to address enterprise mobility and BYOD challenges, including "bring your own Mac."
Centrify is the leader in unified identity management across cloud, mobile and data centre
The Centrify User Suite maximises security and visibility through centralised identity management, policy enforcement and reporting of enrolled devices and installed applications, allowing IT staff to quickly and securely bring large populations of Macs, as well as Apple and Android devices, under management by leveraging existing Active Directory identity infrastructure and skill sets.
Centrify is the only company to provide Active Directory- or cloud-based management of security policies across both Mac and iOS mobile devices, including devices running Mac OS X Yosemite and iOS 8.
"Centrify's day one support for each new OS X release is crucial to our team's ability to keep users productive, while ensuring we are able to meet our security policy requirements across all our end user systems," said Jeff Williams, Systems Integration Branch Chief for the National Weather Service Southern Region.
"Centrify provides smart card login and centralised configuration management that is critical to enable us to meet HSPD-12 requirements and enable our use of this new OS X Yosemite release from Apple."
With Centrify User Suite, Mac Edition ("Centrify for Mac"), both on-premises and remote Macs and mobile devices are seamlessly integrated into Microsoft Active Directory, leveraging organisations' existing AD infrastructures, processes and skill sets to deliver enhanced security and centralised management for IT; and secure, single sign-on (SSO) access for Mac users at work.
This unparalleled integration with an organisation's on-premises Active Directory infrastructure as well as Centrify's Cloud Service management tools makes it easy to enforce and update Mac and mobile security settings.
From locking or remotely wiping Mac and mobiles to securing access to corporate networks and enforcement of corporate password policy, the Centrify solution enables administrators to easily assign these devices to users and manage the associated properties and settings for each user's device without the hassle of deploying complex new infrastructure or a separate management console.
"Organisations and workers increasingly want to use Macs, iPads and iPhones for business purposes – even in organisations that rely on Microsoft Server infrastructure," said David McNeely, Vice President Product Strategy for Centrify.
"Centrify User Suite, which today supports both Mac OS X Yosemite and iOS 8, allows these devices to be managed and secured in the same way that IT manages corporate PCs. Workers are more productive since they can use their device of choice and IT staff can streamline security and management of all devices using existing tools and skills."
Centrify's day one support includes Smart Card (CAC, CAC NG, PIV and PIV-I) login support on OS X Yosemite, ensuring strong authentication and single sign-on to other applications and services for Active Directory users.
Smart card login combined with Centrify's ability to enforce security policies required in high security environments helps to ensure compliance with corporate and federal policies such as HSPD-12, enabling further adoption of Mac systems running OS X Yosemite in these environments.
Additional features such as user self-service support enable users to upgrade, wipe or lock devices themselves without involving IT, further reducing overall IT costs.
Availability
Centrify support for the Mac OS X Yosemite release is available today as part of the Centrify User Suite, Mac Edition. Centrify customers will need to update Centrify for Mac prior to the update of the Operating System to maintain compatibility that enables Active Directory user login. For more information, see http://www.centrify.com/mac.
For media assistance, call John Harris on 08 8431 4000 or email john@impress.com.au .
About Centrify
Centrify provides unified identity management across cloud, mobile and data centre environments that delivers single sign-on (SSO) for users and a simplified identity infrastructure for IT. Centrify's unified identity management software and cloud-based Identity-as-a-Service (IDaaS) solutions leverage an organisation's existing identity infrastructure to enable single sign-on, multi-factor authentication, privileged identity management, auditing for compliance and mobile device management. Centrify customers can typically reduce their total cost of identity management and compliance by more than 50 percent, while improving business agility and overall security. Centrify is used by more than 5000 customers worldwide, including nearly half of the Fortune 50 and more than 60 Federal agencies in the US.
For more information, please visit http://www.centrify.com/
###
Centrify is a registered trademark and Centrify Server Suite and Centrify User Suite are trademarks of Centrify Corporation in the United States and other countries. All other trademarks are the property of their respective owners.
Related News
Five reasons to forget World Password Day

Centrify Senior Director APAC Sales Niall King Centrify, a leading provider of Zero Trust Security through the power of Next-Gen Access, today celebrates World Password Day by cal...