Details

/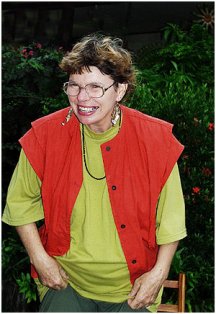 US audiences have enthusiastically welcomed the sustainable tourism and inter-cultural insights presented in lectures by Australian eco-tourism expert Denise Goodfellow.
Denise, a Darwin-based author who also runs an eco-tourism business, started the US lecture tour earlier this month in the north western state of Washington.
Topics covered during Denise's two-month lecture tour include the wildlife and wetlands of northern Australia, bird watching in the Top End and indigenous perspectives on conservation.