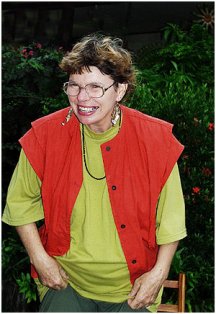 By Denise Goodfellow
When I first received the invitation to speak at the Bird Festival, I thought it was to be held in Columbia, USA. After all, who in their right mind would run such an event in Colombia, South America?
North Americans participating in my PhD research on birdwatchers who travelled internationally, had elected Colombia as the country most would not visit, several citing friends who had been kidnapped by the FARC, a Colombian Marxist–Leninist revolutionary guerrilla organization.
And then there were the drugs: everybody I knew had heard of the efforts to rid the country of coca plantations.
But the invitation from Sergio Ocampo Tobon, President of the Colombia Birding Network, certainly was for the South American country: indeed their Government was offering me an all-expenses-paid trip to speak at the third Colombian Bird Festival to be held in Manizales.
I googled the name to find a beautiful city perched on a ridge in the mountains, a city with no sign of ongoing revolution, but instead twelve universities!
Still I went, heart in mouth, and not only because of the FARC, for very few reviews said anything nice about Aerolineas Argentinas with whom I was to fly – the plane was dirty, seats were broken, the food was terrible and the staff were disinterested.
But my trepidation was without foundation - every plane and the one bus I travelled on, was spotless, nothing was broken, and the food and service were nearly equal to that of Qantas.
Still in many ways it was a tough trip - the missing data on the e-ticket, confusing or absent information that nearly resulted in missed flights, the long hours stuck in that tiny space called an airline seat (tough for one who has the freedom of 20 acres at home!), two scary landings, and a bus trip through the mountains that I only just survived with stomach contents still in situ. But in other ways it was easier than most other international trips I'd taken.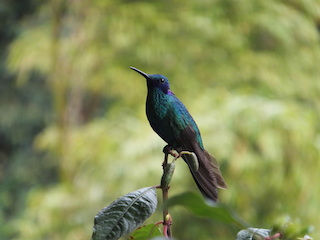 One reason was the kindness of strangers to someone who didn't speak their language - it marked my journey at every turn. Mothers pushed English-speaking children forward to interpret for me, and a young man, just returned from Australia helped me find my departure gate at Buenos Aires airport. That he'd just returned from a harrowing experience as a chef in Australia - his employer had ripped him off - didn't dent his thoughtfulness.
The kindness was epitomised by one Maria who spent an hour and a half of her time, heavy bag over one shoulder, shepherding me from the international to the domestic terminal. On discovering the airline taking me to Manizales was not flying, she appealed to staff to give me a seat on another plane.
The flight over the Andes from Bogotá to Manizales was brief but scary, the pilot making a skilful sight landing on a brief glimpse of the airstrip through the clouds. A glimpse of half a dozen American vultures high above us was not reassuring. But we got down safely and were welcomed into the tiny airport by a group of smiling people bearing the word "Welcome" on their T-shirts.
Recinto del Pensamiento, my home for the next three nights, is a delightful little hotel surrounded by the most beautiful grounds and rain-forest-clad, cloud-topped mountains. The staff, Orlando, Natalia, and Daniel ushered me into my suite where I slept soundly for the next twelve hours.
President of COTELCO, the national hotel and tourism association launched the Festival. The next day, the Governor of the state of Caldas, Julian Gutierrez-Boter, came to speak. Both highlighted the importance of birdwatching tourism as did Felipe Rincon Cardenas, President of the chain of hotels of which Recinto de Pensamiento was one. He told me of the involvement of coffee growers in supporting birdwatching.
While some speakers highlighted the diversity of birds and other wildlife in their regions, others talked about conservation problems - including authorities such as Dr. Juan David Arango Gartner who addressed urban river issues, and Andrea Ferreira of Paraguay who spoke for the preservation of biodiversity of grasslands.
I spoke on a range of issues that rang bells for others, namely weeds with the ability to "transform" the north Australia landscape, thus driving much fauna and flora to the brink of extinction, and the effect that destructive fire and sea level rise was already having on the Top End wetlands and birdwatching tourism.
I mentioned the loss of those most knowledgeable about the problems - Indigenous rangers who felt that they were being given no choice but to resign from a department that in their words didn't keep its promises.
Luis Fernando Jaramillo, who addressed us on Indigenous Colombians being forced from their lands by miners, held my hands in a heartfelt gesture of the battles we all were fighting, his gesture almost bringing me to tears – at least in Australia Indigenous people weren't been murdered over such issues, at least not recently.
Yet both our governments are making moves to work with Indigenous people. Are they enough? I don't know.
On a happier note, Gutto Carvalho of Brazil spoke of the phenomenal growth of birdwatching in his country. And then there was the radio presenter, Juan Pablo Culasso of Uruguay. Blind since birth Juan knows an amazing amount of detail about bird song (his recordings are available on the web). But it wasn't just his expertise. Juan Paul radiated good humour and a gentleness of spirit that we all fell in love with. We gave this exceptional man a standing ovation.
I'd hardly any time to explore Recinto del Pensamiento's beautiful grounds for wildlife or to visit the city. So on the second day of the conference Milton, a very personable university student who'd taken it upon himself to help interpret for me and for Uttej Rao, the only other non-Spanish-speaking guest, arranged for his uncle Carlos, a taxi driver, to take us to town to shop and see the sights.
The city sprawled across the mountains, and while the boulevards were wide and flat, the narrow streets lined with little old houses had the pitch of a roller coaster. No wonder I didn't see any obese walkers.
Churches, hundreds of years older than any I'd seen in Australia, soared above the city, as did a winged statue of Simon Bolivar, who led the fight for independence from the Spanish Empire. The fresh smell of rain mingling with that of the best coffee added another dimension to the city as did bird song. When we paused to take photos of an old church a tanager of the palest aqua, stared dark-eyed down at me from its perch in a large tree.
On my last day I set out to explore Recinto del Pensamiento's grounds and to watch birds; after all Colombia has more species than any other country. I walked in cool mountain air along a bitumen road through the jungle, and there in a clearing, stood a little house, its porches decorated with red plastic bird feeders and potted purple and pink fuchsias. Around the feeders and the plants zipped tiny living gems of emerald, garnet, peridot, amethyst and opal. The hummingbirds ignored my presence, except when one jewel alighted on my shoulder for a moment. Sparkling Violetear and Woodstar, Bronzy Inca and Amazilia tzacatl - the little birds' names matched their beauty and conjured up a depth of image that extended far beyond their beauty.
I descended walking on a narrow path through the jungle. People on the chairlift above waved and shouted, Hola! I waved and shouted back. By now it was drizzling but feeling not at all cold I walked on. Indeed, I felt quite at home. Here I recognised a fern, and there a purple flower of the family Melastomataceae. There were butterflies - Nymphalidae and Swallowtails. All belonged to families found in Australia. Yes, our continents once bound to the supercontinent of Gondwana, were still connected.
I hadn't been able to sort out the problem with my e-ticket while in Australia, but in Manizales that kindness I wrote of earlier surfaced. Natalia spent hours trying to change my flights. In the end, she decided I should return to Bogotá by bus and her friend would meet me at the other end and take me to the airport terminal.
I left Manizales that night sitting next to a young woman sad at leaving her boyfriend. She was a neurosurgeon at a Manizales hospital and he an orthopaedic surgeon. We had no language in common except that of loss, she at leaving her partner, me at leaving Manizales so soon.
At the bus depot Veronica, Natalia's friend, met me. She had rung the bus driver every two hours to ensure I was okay and the bus was on time. She also told me that Natalia had been in tears, worried that on my own I would encounter an "unreliable" taxi driver. Veronica and her husband took me to the airport and saw me through customs. I felt at every turn that someone was looking after me.
In Colombia I encountered no guerillas, no violence, no mosquitoes, and no nasty diseases. Just fresh air, superb coffee, wonderful country and terrific wildlife: I made new friends, and people who cared so much for my welfare that they cried. It was another dimension to the kindness of strangers, and language was no barrier. I'll be back.
Related News
New bird book from 'ratbag of the north'

Variously described as an "NT Treasure" and a "ratbag of the north", eco-tour guide, passionate birder and former buffalo hunter Denise Lawungkurr Goodfellow has published a new bo...
Gamba grass: Controlling the nightmare

Gamba grass (Andropogon gayanus) is a tall (4 metres high), multi-stemmed plant introduced to Australia in the 1930s as cattle fodder (Csurhes, 2005). The potential dan...