carbonTRACK


carbonTRACK's technology delivers the intelligent energy management systems that facilitate embedded networks, Virtual Power Plants and smart grids, enabling individuals, communities, businesses and countries to harness legacy and renewable energy and harvest the benefits.
Details

In carbonTRACK

/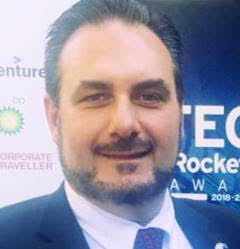 carbonTRACK founder & Managing Director Spiros LivadarasInnovative Australian energy retailer Mojo Power has chosen energy industry disrupter carbonTRACK to put carbonTRACK's intelligent energy management systems in the hands of its customers.
carbonTRACK https://carbontrack.com.au/ provides an 'always on' smart gateway for a house or business to remotely monitor and control electricity use, allowing smart home control, such as switching schedules, customisable alerts etc, through a smartphone. These tools will provide Mojo customers with a high level of control, thus potentially lowering costs, as well as enabling Mojo to provide a better service through Virtual Power Plant (VPP) functionality.
Sydney-based Mojo Power has signed a memorandum of understanding with carbonTRACK to deploy carbonTRACK's technology in a live deployment with targeted customers. carbonTRACK's system will equip Mojo customers to automatically turn off or defer intense energy usage during peak price periods. Once the benefits are proven, Mojo will deploy the system more widely for its customers.
Details

In carbonTRACK

/
Australian energy storage company Redflow Limited (ASX: RFX) and smart energy system company carbonTRACK today announce an agreement that will enable Redflow zinc-bromine flow batteries to work with carbonTRACK's energy management system.
This collaboration will deliver Virtual Power Plant (VPP) functionality on Redflow battery systems, enabling customers to leverage carbonTRACK's intelligent control algorithms to optimise the benefits of Redflow's flow batteries by tailoring the total power system to each customer's needs.
carbonTRACK and Redflow will initially explore opportunities to collaborate in the strategically important South African market where both companies have built a presence over the past few years. Challenges caused by the notorious unreliability of South Africa's national electricity grid provide multiple opportunities for Redflow's energy storage solution to work with carbonTRACK's intelligent energy utilisation software. Potential South African target customers include commercial and large residential deployments as well as off-grid energy systems.