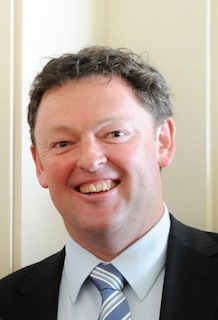 One of Australia's leading philanthropic organisations, the Lord Mayor's Charitable Foundation in Melbourne, will strengthen controls and improve reporting on grants by deploying Microsoft Dynamics NAV software.
Deployed by Melbourne-based Evolution Business Systems (EBS), Microsoft Dynamics NAV will provide the Lord Mayor's Charitable Foundation with the easy access and powerful, flexible reporting that enables it to obtain key business information when it is needed.
Established in 1923, the Lord Mayor's Charitable Foundation is the largest community foundation in Australia. In 2014, the Foundation provided grants of $9.27 million to more than 500 charities including charities working at the frontline providing health, accommodation and food services to people in need, to charitable organisations working towards positive social change.
EBS Managing Director Paul Woods said the Lord Mayor's Charitable Foundation had chosen Microsoft Dynamics NAV because it offered integration and advanced functionality. "The Foundation has some complex requirements to gain visibility into the various funds and recipients of funds that they manage," said Paul.
"This will now be met within the Microsoft Dynamics NAV Cost Accounting module, as opposed to being managed outside of the system as previously. We are also integrating Microsoft Dynamics CRM with Microsoft Dynamics NAV to give the Foundation a holistic solution that will futureproof their core business functions and reporting."
Lord Mayor's Charitable Foundation aims to increase life opportunities and promote social inclusion through a combination of grants, research, partnerships, communications and investment tools to grow and build strong communities. Impact areas include Homelessness, Youth, Ageing, Food Security, Environment, Community and Preventative Health, and Arts and Heritage. Learn more at http://www.lmcf.org.au/.
For media assistance, call John Harris on 08 8431 4000 or email john@impress.com.au.
About Evolution Business Systems (EBS) http://www.ebsys.com.au
Evolution Business Systems (EBS) specialises in business management solutions that give you the freedom to focus on your business. EBS does this by automating your core business processes and integrating your specialist business applications to deliver the right financial management solution. With deep expertise in leading financial applications including Microsoft Dynamics NAV and Arrow Financials, EBS works beside clients to ensure their software solves problems rather than creating more. EBS has a detailed implementation strategy that is tailored to customers in terms of timelines, requirements, risks and responsibilities as well as project variations and external requirements. While it does not sell or support hardware or site network environments, EBS informally partners with selected specialists in these areas to provide clients with a "total solution".
Evolution Business Systems Pty Ltd
PO Box 1115, Camberwell, VIC 3124
p 1300 303 973 f 1300 858 973
e info@ebsys.com.au w http://www.ebsys.com.au
Related News
EBS wins Australian Drug Foundation with NAV

Enterprise Resource Planning (ERP) software specialist EBS (Evolution Business Systems) has strengthened its success in the Not For Profit sector by winning Australian Drug Foundat...