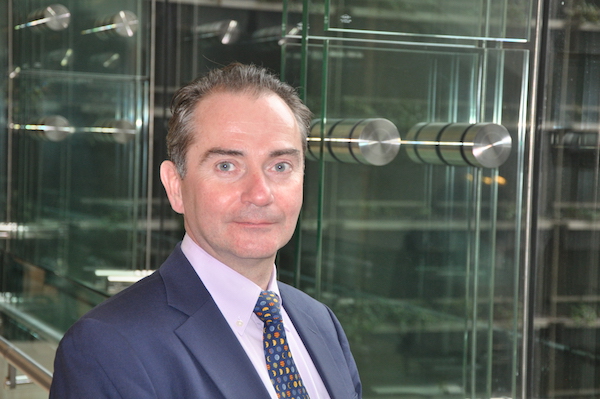 Centrify Senior Director APAC Sales Niall KingAs Australia's new data breach law produces more than one notification a day, cybersecurity specialist Centrify has advised businesses to embrace machine learning to strengthen their defences.
Centrify, a leading provider of Zero Trust Security through the power of Next-Gen Access, made its comments following reports that the Office of the Australian Information Commissioner (OAIC) received 31 data breach reports in the first three weeks of the new law.
The Notifiable Data Breach (NDB) law mandates that Australian Government agencies and companies turning over more than $3 million a year secure personal information under the Privacy Act and notify individuals affected by data breaches. One of the first incidents was shipping firm Svitzer, which reported details stolen in a data breach affecting almost half its Australian employees.
Centrify Senior Director APAC Sales Niall King said organisations needed to defend against data breaches by deploying Zero Trust security and strengthening identity protection. "Zero Trust security, which assumes that people inside the network are no more trustworthy than those outside it, starts with identity," he said.
"Organisations need an identity and access management strategy as part of their Zero Trust strategy because 80 per cent of the breaches come from compromised credentials. Zero Trust security verifies every user, validates their devices, and limits access and privilege.
"Centrify's Zero Trust model deploys a new weapon in the security arsenal - machine learning - for adaptive Multi Factor Authentication (MFA). The system tracks user data to create a behavioural map of access patterns for people using corporate systems. This map enables the system to spot unusual access from a potential bad guy who may have stolen a password to access the network.
"Centrify uses machine learning to improve the strength of corporate defences by making them easier to navigate and use by both employees and system administrators. MFA will challenge users when they access the system in an unusual way, such as in the middle of the night, from a foreign country or using an unknown device, so it's not an onerous overhead for protection.
"As Australian organisations comply with the new data breach law, identity-based defences such as machine learning-supported MFA, plus other best practice approaches like enforcing least-privilege access and deploying threat detection, will dramatically reduce their risk of having to report a breach."
For Centrify media assistance in Australia and New Zealand, call John Harris on +61 414 789 995 or email john@impress.com.au.
About Centrify
Centrify delivers Zero Trust Security through the power of Next-Gen Access. The Centrify Zero Trust Security model assumes that users inside a network are no more trustworthy than those outside the network. Centrify verifies every user, validates their devices, and limits access and privilege. Centrify also utilises machine learning to discover risky user behaviour and apply conditional access — without impacting user experience. Centrify's Next-Gen Access is the only industry-recognised solution that uniquely converges Identity-as-a-Service (IDaaS), enterprise mobility management (EMM) and privileged access management (PAM). Over 5000 worldwide organisations, including more than half the Fortune 100 in the US, trust Centrify to proactively secure their businesses.
Centrify is a registered trademark of Centrify Corporation in the United States and other countries. All other trademarks are the property of their respective owners.