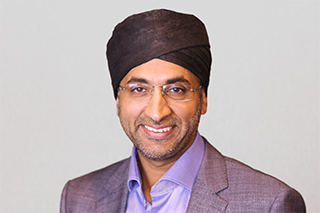 Bill Mann
Centrify, the leader in securing enterprise identities against cyberthreats, announced overnight that TMC, a global, integrated media company, has named Centrify Identity Service (CIS) as a 2016 Cloud Computing Security Excellence Award winner in the category of Cloud Security.
The Cloud Computing Security Excellence Award, presented by Cloud Computing magazine, recognises companies that have most effectively leveraged cloud computing in their efforts to bring new, differentiated offerings to market.
"We are honoured to receive this recognition," said Bill Mann, chief product officer of Centrify. "CIS secures and manages access to cloud apps, on-premises apps and mobile devices via single sign-on, user provisioning and multi-factor authentication. It protects against the leading point of attack used in data breaches ― compromised credentials – which is critical as companies continue to adopt cloud and mobile technology, and embrace BYOD initiatives."
CIS brings security and peace of mind that is indispensable for IT managers. With CIS, IT provisions new accounts across applications, provides single sign-on to them, securing and managing devices used to access those apps. CIS combines user identity with device context to provide security that scales as needed: allowing/blocking access or challenging for multi-factor authentication based on a comprehensive and flexible set of parameters.
"Recognising leaders in the advancement of cloud computing, TMC and Cloud Computing magazine are proud to announce Centrify Identity Service as a recipient of the Cloud Computing Security Excellence Award," said Rich Tehrani, CEO, TMC. "Centrify is being honoured for their achievement in bringing innovation and excellence to the market, while leveraging the latest technology trends."
For media assistance in Australia and New Zealand, call John Harris on +61 8 8431 4000 or email john@impress.com.au.
About Centrify
Centrify is the leader in securing enterprise identities against cyberthreats that target today's hybrid IT environment of cloud, mobile and on-premises. The Centrify Identity Platform protects against the leading point of attack used in data breaches ― compromised credentials — by securing an enterprise's internal and external users as well as its privileged accounts. Centrify delivers stronger security, continuous compliance and enhanced user productivity through single sign-on, multi-factor authentication, mobile and Mac management, privileged access security and session monitoring. Centrify is trusted by over 5000 customers, including more than half of the Fortune 50 in the US.
###
Centrify is a registered trademark and Centrify Server Suite, Centrify Privilege Service and Centrify Identity Service are trademarks of Centrify Corporation in the United States and other countries. All other trademarks are the property of their respective owners.
Related News
Centrify tightens up admin security for Macs

New Centrify capabilities reduce risk by securing local administrator passwords and simplifying Mac application management with turnkey Munki integration Centrify Senior Director ...