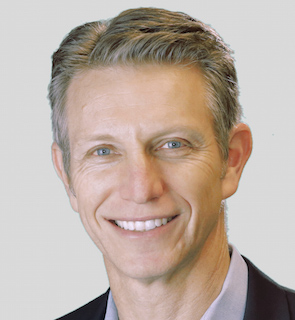 Identity theft and stolen credit card information rank equally as the two top concerns among consumers questioned about their digital lifestyles, reports new research commissioned by Centrify.
Centrify Corporation is a leader in unified identity management across cloud, mobile and data centre.
The survey of 1000 US consumers reveals that 81 per cent of respondents cited they were equally concerned, or very concerned, about both identity theft and stolen credit card information.
The findings of this survey reflect Australian research that reports identity crime as one of the most prevalent criminal activities in Australia, affecting hundreds of thousands of Australians and costing more than $1.6 billion dollars every year.
The US study found that one in three people have definitely or very likely been a victim of identity theft, 52 per cent of whom stated it took more than one month to fix, with one in five saying it took more than 10 hours. Forty-four per cent admitted to having to spend their own money to resolve the issue, with 31 per cent noting they have spent at least $100, highlighting the need for increased password security.
"With so much of our time spent online, the security of our personal information, and more importantly our identities, is being put at risk on a daily basis," said Centrify CMO Mark Weiner.
"According to our survey, online purchases were the top reason that users thought they became victims of identity theft, underscoring the importance of having confidence in one's own online security.
"Consumers have very little faith in the absolute security of their passwords, as just 12 per cent believe those passwords are very secure, regardless of the amount and type of characters used. Being able to manage our password security is crucial."
Cybercrime is also a primary concern, with 75 per cent ranking it third on their digital lifestyle threat list. Surprisingly, cyber bullying was the least concerning, with just 41 per cent of consumers considering it a top-of-mind threat, while email spam (70 per cent) and privacy of social networks (69 per cent) ranked much higher.
The survey also revealed the number of respondents who have a high, medium, or low "digital footprint" based on the amount of time they spend online in a typical week. This includes going online for emailing; texting; uploading, sharing and viewing images and video content; downloading apps; and downloading and playing games.
Respondents with a high digital footprint said they were very concerned about having their identity stolen (46 per cent), about having their credit card information stolen (46 per cent), and over the privacy of their social network profiles (42 per cent). Respondents with low digital footprints also ranked stolen identity and stolen credit card information at the top of their list at 44 per cent each, but ranked being the victim of a cybercrime as the next very concerning issue at 39 per cent.
Other research highlights include:
18 per cent believe transactions with a retail institution, and 14 per cent of consumers thought transactions with a financial institution, would most likely lead to them being a victim of identity theft.
The groups that are most likely to say they have been victims of identity theft are those that probably best understand and notice the signs of identity theft: IT workers, online shoppers, higher-salary workers, the tech-savvy, and those with a high digital footprint.
Those with the least confidence that their passwords are absolutely secure include those that have a low digital footprint (nine per cent), are blue-collar (eight per cent), and those from the Midwest (eight per cent).
A plurality of consumers is somewhat confident that a computer program could not crack their passwords for personal accounts, but few are very confident.
About the survey
The Widmeyer survey was developed to assess people's engagement with, and perception of, passwords in order to determine their efficacy in the workplace. The survey was completed in September 2014 with more than 1000 participants in the UK and 1000 participants in North America. Results were similar across both regions. The final results can be found at: http://www.centrify.com/Password-Survey
About Centrify
Centrify provides unified identity management across cloud, mobile and data centre environments that delivers single sign-on (SSO) for users and a simplified identity infrastructure for IT. Centrify's unified identity management software and cloud-based Identity-as-a-Service (IDaaS) solutions leverage an organisation's existing identity infrastructure to enable single sign-on, multi-factor authentication, privileged identity management, auditing for compliance and enterprise mobility management. Centrify customers can typically reduce their total cost of identity management and compliance by more than 50 per cent, while improving business agility and overall security. Centrify is used by more than 5000 customers worldwide, including nearly half of the Fortune 50 and more than 60 Federal agencies in the US. For more information, please visit http://www.centrify.com/
###
Centrify is a registered trademark and Centrify Server Suite and Centrify User Suite are trademarks of Centrify Corporation in the United States and other countries. All other trademarks are the property of their respective owners.